Inland river improvement benefits Fuzhou residents
Share - WeChat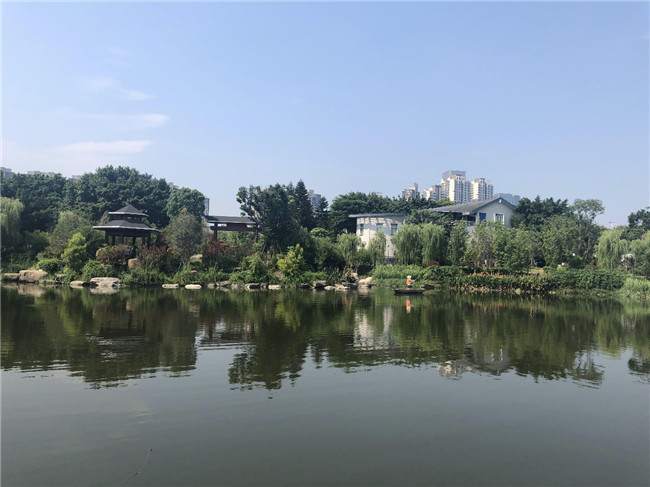 It's been over 17 years since Wang Manlian, who is now in her 40s, arrived in Fuzhou, East China's Fujian province, from neighboring Jiangxi province. The long-time Fuzhou resident could barely recall the ugly and smelly river near her old house, as it has now changed beyond recognition.
The river used to be full of silt and nasty odors, forcing people to keep their distance. There was little actual water and it was swarming with mosquitoes in the summer, said Wang, who can no longer recognize the river in Shuishang Park in Jin'an district.
The water has changed, and so has the smell in the air and her daily life, she said.
Shuishang Park is located downstream of the Pudong River in Jin'an, and before 2017, due to a merging of four polluted upstream rivers, the park's water was "black and odorous".
Fuzhou boasts a dense inland river network including the Pudong River, and with rapid urbanization, such rivers are heavily impacted by sewage and litter brought about by an increasing number of residents.
Today's Top News
Editor's picks
Most Viewed