Historic buildings in Shanghai relocated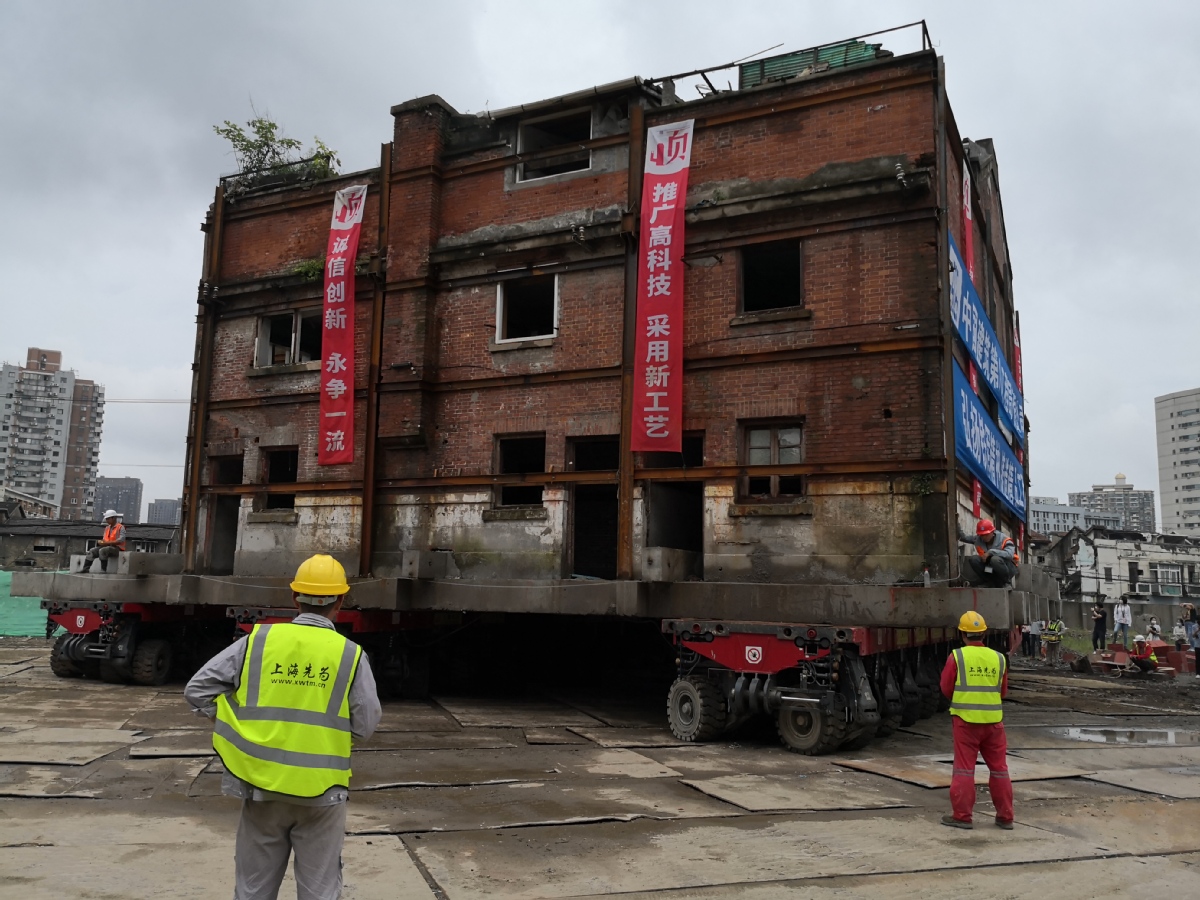 Five historic buildings in downtown Shanghai were successfully relocated on Thursday. The project took only six days to complete.
Located in the An Kang Yuan neighborhood and first built in the 1930s, the five buildings were moved as far as 230 meters to make way for the construction of an underground parking lot, according to the relocation team from China Construction Eighth Engineering Division Corp Ltd.
After the completion of the parking lot, the houses will be moved back to their original locations before undergoing restoration.
The relocation team said it used 84 jacking blocks to support the architectures that were transported on hydraulic flat vehicles.