Photos: Rainbows over Danxia in Gansu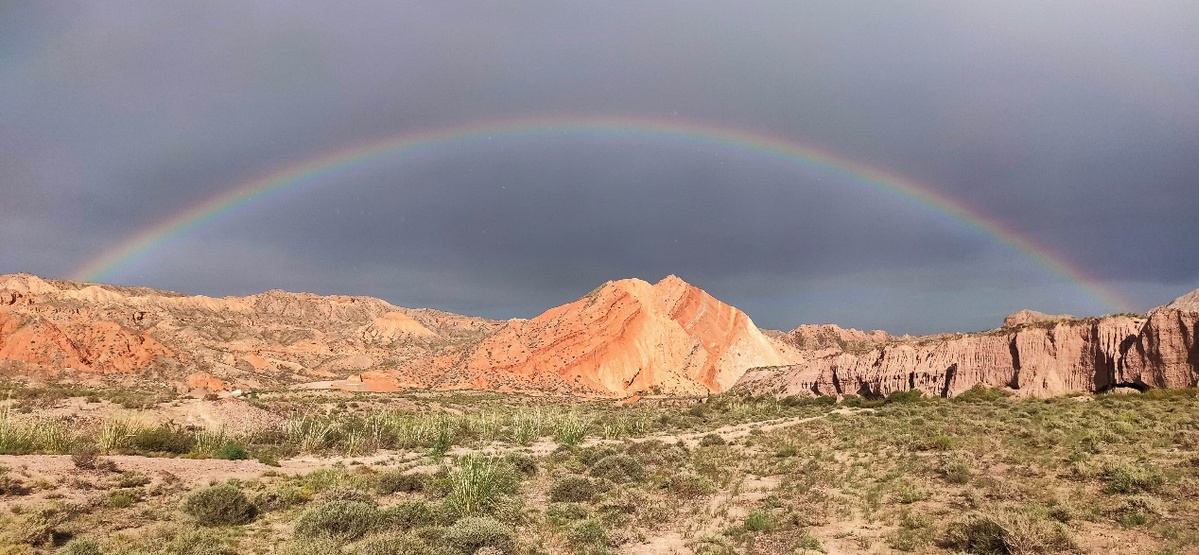 In the middle of July, the Alien Valley in Zhangye, Gansu province, a rainbow appeared after a rain. Alien Valley Star Geological Park, located in Dahe and Baiy, near Kangbaiji town in Sunan county, is an important part of Zhangye National Geological Park. Most landscapes of the park are unusual, exotic and unique.
The Alien Valley Star Geological Park is full of geomorphological landscapes. It shows the magical charm of nature with numerous landscapes.
In the park, strange land shapes are abundant and colorful. The peaks and mountains are extraordinary and natural, and the spectacular landforms are breathtaking and dazzling.