Foundation joins with Tencent for donation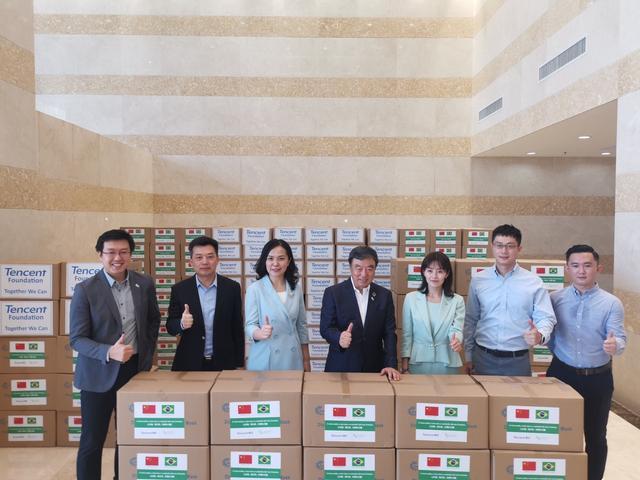 The Shenzhen Foundation for International Exchange and Cooperation, together with internet giant Tencent, donated medical protective supplies to Rio de Janeiro in Brazil on Tuesday, including 100,000 surgical masks and 100,000 KN95 masks.
Brazil has been hit heavily by the coronavirus. As of Monday, it had reported more than 1.8 million confirmed cases of COVID-19, according to the World Health Organization
Besides Brazil, the foundation in Shenzhen so far has donated more than a million masks, 2,000 protective suits, 10,000 gloves, 250 testing units, 240 infrared radiation thermometers and five air purifiers to eight countries: Japan, South Korea, Switzerland, Italy, Indonesia, Cambodia, the Netherlands and Myanmar. The donated materials are worth 8.8 million yuan ($1,3 million).
The organization, founded in 2014, is the first city-level nonprofit foundation in China to promote the city's global engagement. It is under the supervision of the Shenzhen Foreign Affairs Office.