Shanghai social services system in the global spotlight
A survey published by the UN Department of Economic and Social Affairs on Friday highlighted the one-stop approach offered by an integrated offline-online system in Shanghai as an exemplary case of how institutional mechanisms can be supported to enhance government data exchange and public service.
The survey, which serves as a benchmarking and development tool for countries to learn from each other, is based on an assessment of digital services in 193 United Nations member states.
As a part of the report this year, information on the Shanghai Municipal Big Data Center, which was established in 2018, and its functions as a one-stop service platform was included.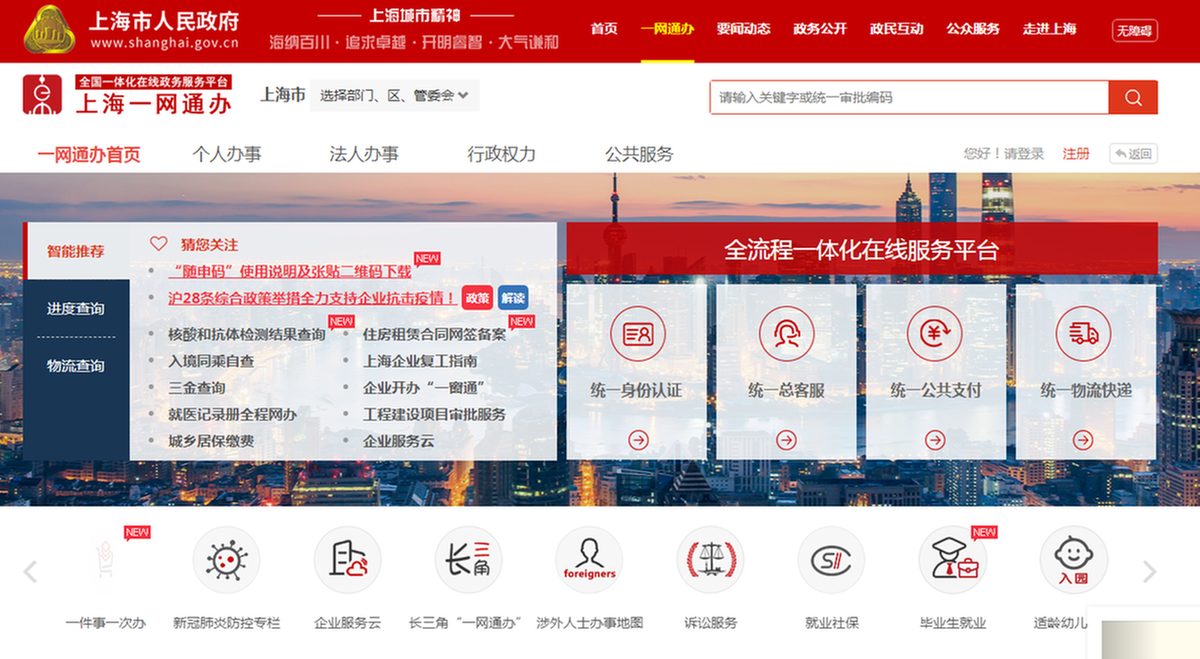 The system enables both online and offline information to be shared across different levels in the city and allows registered users to complete all tasks and processes in a single visit.
According to the survey, more than 13 million users have registered on the system's portal. Over 200 physical government service centers staffed by more than 20,000 employees are also available to help residents with offline service requests.
The survey shows that offline service centers in Shanghai received 36.45 million visitors in the first half of 2019.