Ministry encourages community hospitals to set up fever clinics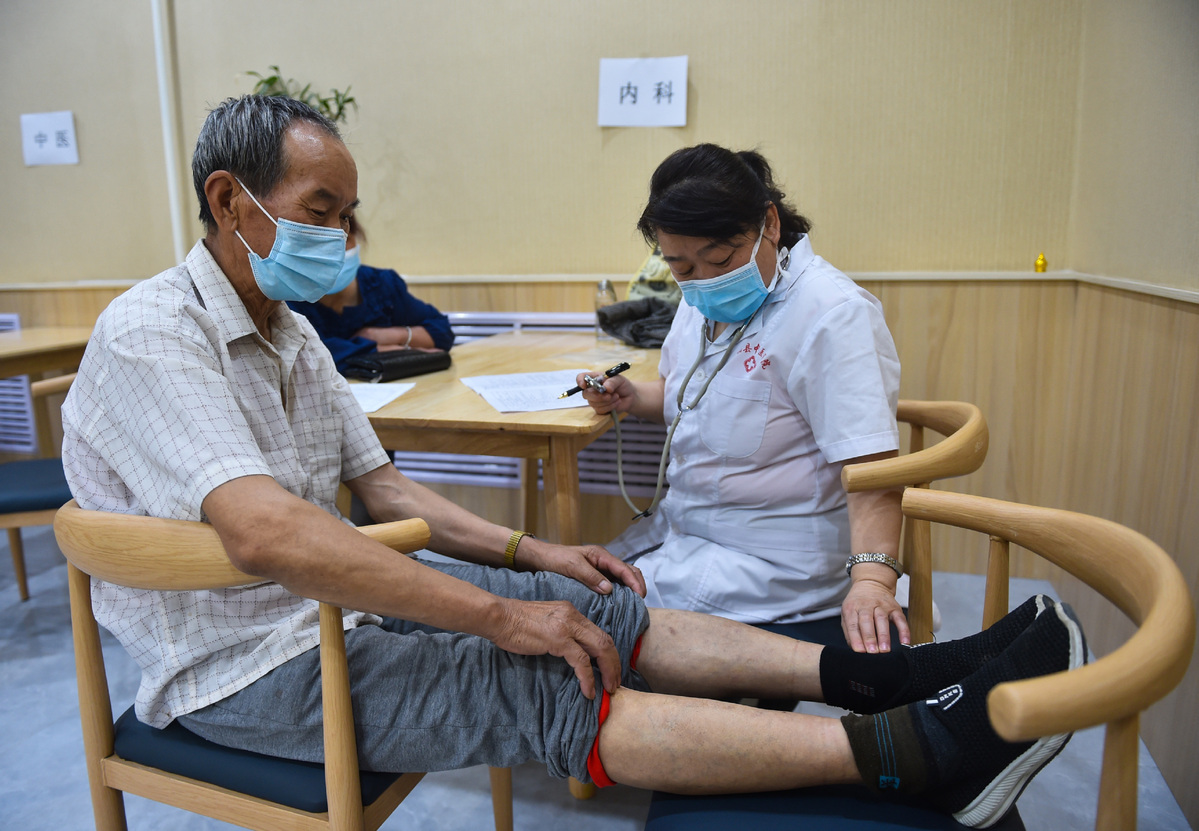 Grassroots institutions told to make up for shortfalls exposed during epidemic
Community hospitals in China are encouraged to set up fever clinics as part of efforts to enhance grassroots medical institutions' capabilities to prevent infectious disease outbreaks, China's top health authority said on Monday.
Regular training will be offered to medical staff at primary healthcare providers to increase their ability to detect cases of infectious diseases during regular health checks and other medical services, as well as to promptly report new infections to higher authorities, according to a not
ice released by the National Health Commission on Monday.
Family doctors will help monitor the health conditions of cured COVID-19 patients that have been discharged from hospitals and provide psychological support, the notice said, adding that protective facilities at community clinics will be also be improved.
The document stressed that community hospitals should make up for shortfalls exposed during the epidemic and coordinate disease control work with the provision of other health services.
More efforts will also be devoted to improving treatment and rehabilitation services targeting common diseases and building hospital wards for elderly care, rehabilitation, nursery and palliative care, according to the notice.
After improvements in its overall service quality, community hospitals will remain devoted to public welfare, and existing levels of financial subsidies and supportive policies will not be reduced, the notice said.
Last February, the commission launched a trial project aimed at upgrading infrastructure and equipment at community hospitals and boosting primary care services in 20 provincial-level regions across the country.
In China, the capacity of primary care services is relatively limited, underscoring the need to strengthen reserves of medical equipment, hospital beds and relevant personnel, and intensify deployment of information technology, the commission said.
During the height of the domestic COVID-19 outbreak, grassroots medical service providers also played a remarkable role in promoting timely detection of suspected and confirmed infections.
Wu Jinglei, director of the Shanghai Municipal Health Commission, said during a news conference held in late April that in addition to long-established fever clinics across the city, the commission also set up such clinics in 182 neighborhoods to help swiftly discover, quarantine, diagnose and treat new cases.
In Hubei province, which was the hardest-hit area in China, community healthcare service centers and village-level health clinics are required to build standard fever clinics in order to increase monitoring and precautions for mysterious and abnormal disease outbreaks, Tu Yuanchao, deputy director of the Hubei Provincial Health Commission, said during a news conference on July 6.