SHCAT releases first performing season
Share - WeChat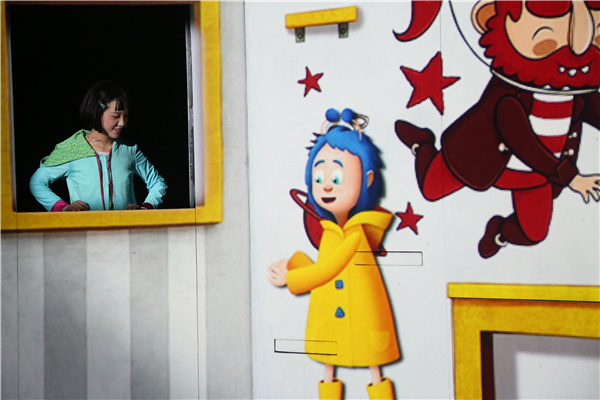 Shanghai Children's Art Theatre (SHCAT) on July 11 released its first performing season after the pandemic, with seven productions scheduled for the summer vacation in July and August.
The biggest highlight of SHCAT's performing seasons have been the combination of outstanding productions from abroad and original creations in Chinese, said Liang Xiaoxia, general manager of the theater.
"However overseas companies are not able to come to China this year because of the pandemic, so we have made new plans of a summer season featuring Chinese productions instead," said Liang.
The season opened on July 11 with the Chinese play A La Luna, which was jointly created with the Voila Theatre from Spain. The play, which features minimalistic settings and video projection, has won praise following its tour of many cities in China. Tickets for the upcoming shows were immediately sold out after it was announced.
"In the past few years, SHCAT has collaborated with theater companies from Spain, Britain and other countries to create the Chinese versions of four plays," she said.
Also taking place during the summer season will be plays introducing Chinese folk opera and productions for children with special needs, some of which are Chinese editions of creations by British theater company Bamboozle.
SHCAT said that it has made thorough preparations for the re-opening, preparing masks for adults and children, and ensuring all staff members have been testedfor COVID-19.
"At first we were worried that parents would not want to take their children to public spaces, but today we see the enthusiasm of audiences," Liang said after the first public show by the theater after the pandemicon July 11.
"We've also received many calls consulting about the upcoming shows. We are greatly inspired by the trust, and will do our best to ensure public safety and successful performances."
Most Popular