Renting city flat isn't a piece of cake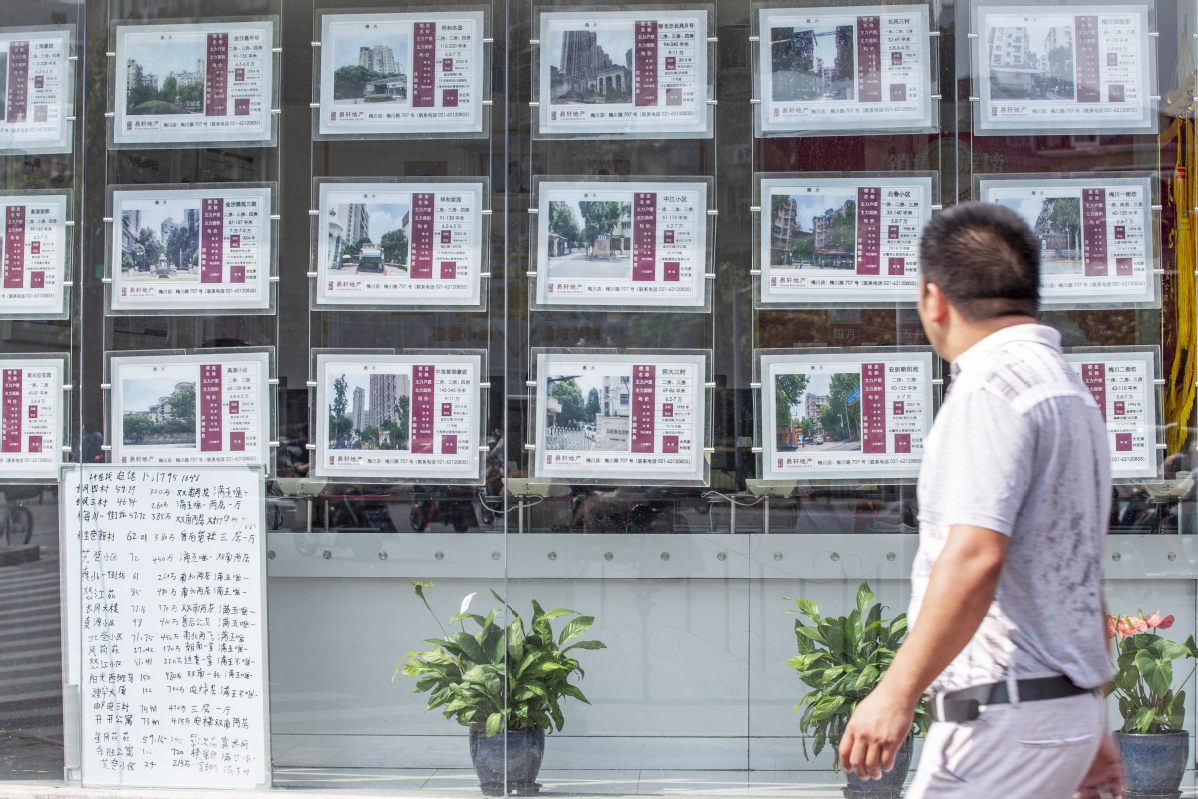 Leasing a home when I first came to Shanghai about a decade ago was one of the most difficult experiences of my life, not only because nearly half of my monthly salary went toward rent but also because the whole process posed all kinds of problems.
When the Ministry of Education announced on May 12 that there are 8.74 million university graduates this year, my heart went out to those young people. They are already having a hard time in finding jobs due to the impact of COVID-19. They will also have to contend with the onerous task of finding a decent home in a convenient location at an affordable rent.
Nearly 70 percent of new graduates said they can only afford monthly home rents below 2,000 yuan ($285). Most of them hoped the figure stays between 1,000 yuan and 2,000 yuan even in top-tier cities, according to a survey conducted by the Beike Real Estate Research Institute.
Turns out, the 1,400 youngsters polled spend more than 30 percent of their income on rent in the four first-tier cities-Beijing, Shanghai, Guangzhou and Shenzhen in Guangdong province-as well as Hangzhou of Zhejiang province. Those living in Shenzhen, Beijing and Shanghai are allocating more than 40 percent to home rent.
In order to lower their cost of living, nearly 69 percent of the respondents said they would like to share the flat with someone else; others (36 percent voted in first-tier cities) said they would be willing to lengthen their commutes by more than an hour for lower rent.
To alleviate the economic burden of the graduates and attract more talent, cities with large population inflows, including Shanghai, Xi'an of Shaanxi province, and Wuhan of Hubei province, formulated new public rental policies.
"To find a place to live is the first thing for anyone who wants to settle down in a city. In my opinion, most of the people's living problems can be solved by themselves, and the role of governments in this matter is to ensure the leasing market is healthy," said Zhang Hongwei, chief analyst with Shanghai-based property consultancy Tospur.
While attracting high-level talent to their cities with favorable living offers, it's also necessary for local governments to address the basic needs of low-income groups, Zhang said.
There has already been significant improvement in the provision of rental housing and better tenant rights over the last few years, but there is still much more that needs to be done, industry observers said.
"The biggest challenge for the residential leasing sector is the low yield and the inclination of many tenants to pay as little as they can on rents, in order to be able to buy a property themselves," said James Macdonald, head and senior director of Savills China research.
Experts suggest measures like central registration of rental contracts with standardized terms and provisions, transparent and comprehensive documentation of home ownership records, continued development and regulation of third-party lease-management companies (not secondary landlords), better arbitration of tenant-landlord disputes, and property rates and vacancy taxes to pay for local services.
Such measures, they believe, can encourage landlords to rent out vacant units to cover ownership costs.
Today's Top News
Editor's picks
Most Viewed