Xi urges all-out effort to protect people from flood
Latest updates:
Nearly 38 million people have been affected by floods, with 141 dead or missing, China's flood-control authorities said on Monday.
A total of 433 rivers nationwide have seen alert-triggering floods since June, and the water level in 33 has hit record highs, according to the State Flood Control and Drought Relief Headquarters.
Besides, 2.25 million people have been evacuated due to floods, it said.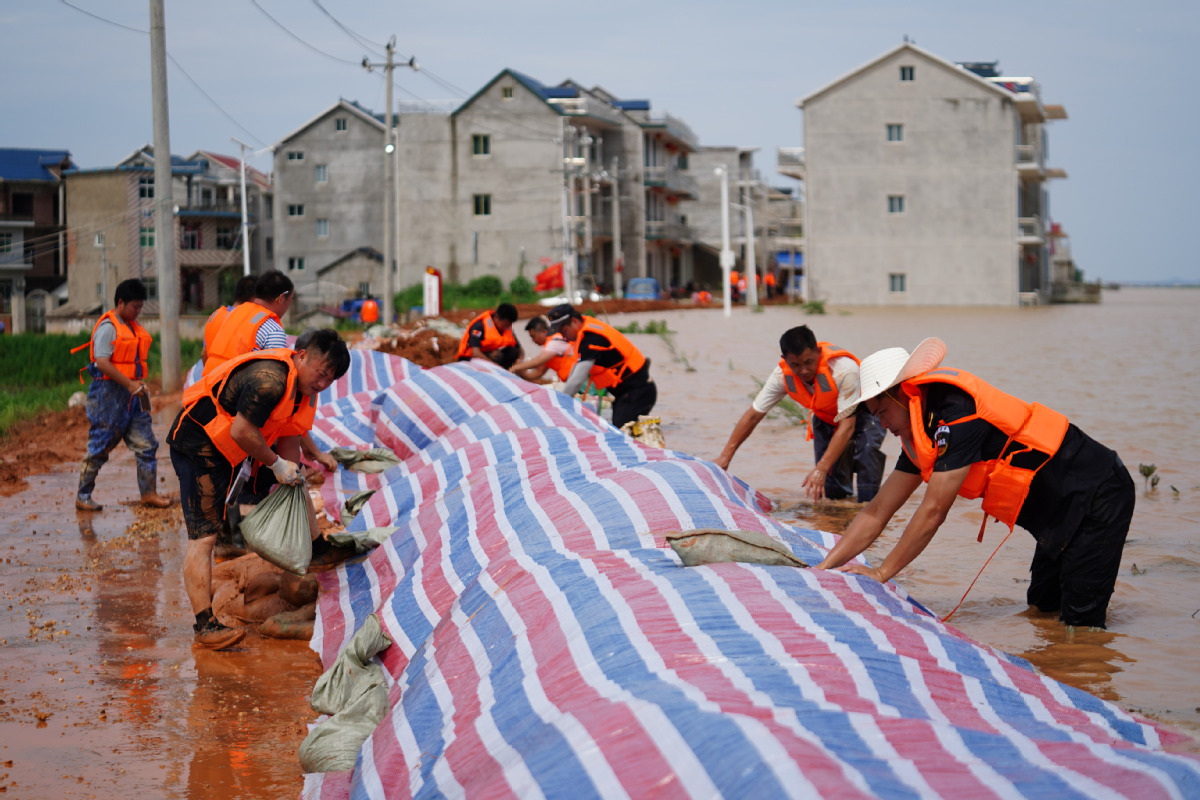 President Xi Jinping urged more effective flood response measures and all-out efforts to protect people's lives and assets as China upgraded its national emergency response for flood control to level II, the second-highest in the country's four-tier response system.
In an instruction released on Sunday, Xi pointed out that waters in the Yangtze River and the Huaihe River, as well as the Dongting Lake, Poyang Lake and Taihu Lake, had exceeded warning levels, and the flood control situation is grim.
Xi said the severe flood disaster in Chongqing municipality and Jiangxi, Anhui, Hubei, Hunan, Jiangsu and Zhejiang provinces has caused casualties and losses of assets.