Bus crash in China that killed 21 people was 'deliberate'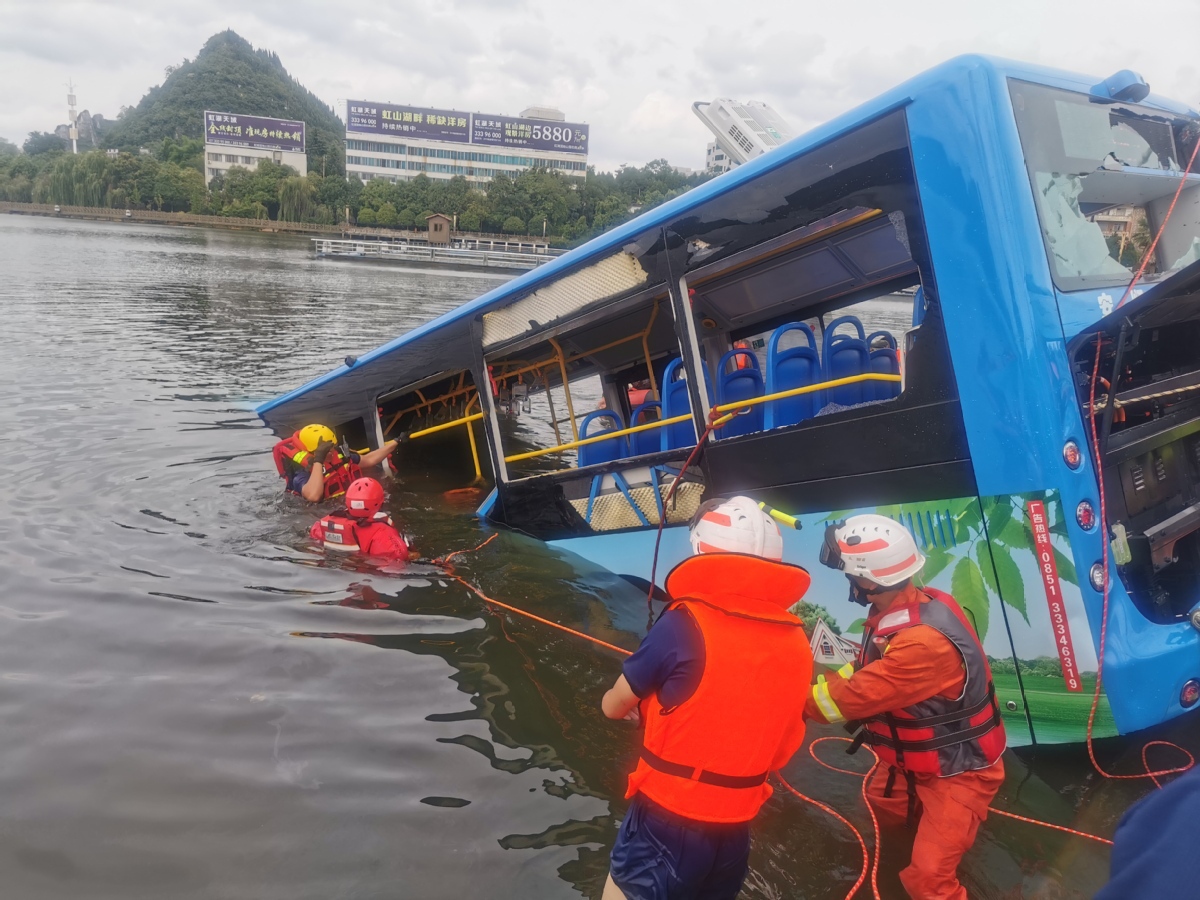 The bus crash in Southwest China's Guizhou province that killed 21 people last week was intentional, local authorities said on Sunday.
The incident in the city of Anshun on July 7 saw the bus falling into the Hongshan reservoir, killing 21 people and injuring 15 others.
Authorities say the driver deliberately crashed the bus in an act of "personal resentment." An autopsy on his body showed high levels of ethanol in the driver's gastric contents, blood and urine.
Footage from traffic surveillance cameras showed the vehicle moving slowly before veering to the opposite side of the road and crashing through a guardrail.