US-China education partnerships benefit and enlighten all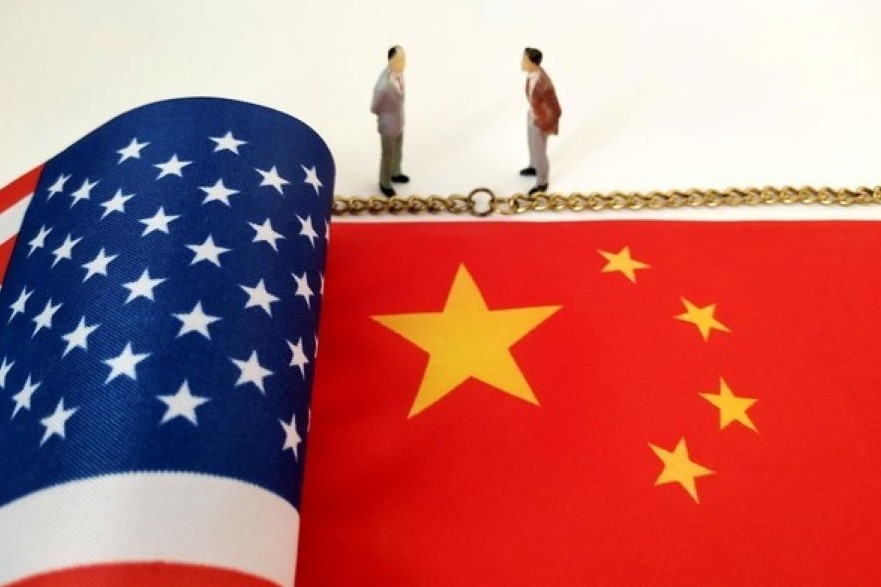 I arrived in Shanghai in mid-August 1997, four years after the opening of Shanghai Metro Line One, and weeks after China reacquired Hong Kong after losing it in the Opium Wars to the British. Webster University in St. Louis, Missouri sent me to teach in one of the first joint MBA programs in China, Shanghai University of Finance and Economics and Webster. Six weeks into the teaching assignment, my university asked me to stay in Shanghai as program director. By the start of 1998 I became a full-time resident of Shanghai and lived in China for the last leg of China's miracle growth period – from 1949 to the present.
Since 1998, we added a second MBA in Chengdu with the University of Electronic Science and Technology China. Both partnerships were approved by the Ministry of Education, have graduated more than 3,000 IMBA students and brought more than 200 professors to China.
During those years, I have seen China develop teachers, build new campuses and improve curriculum, resulting in more university graduates in China than the US and EU combined. Many of these graduates have skills from science, technology, mathematics and engineering studies, ensuring they have important roles in software, AI, biotechnology and other fields.
Learning from each other
Universities across the Chinese mainland have cooperated and signed memoranda of understanding to learn from and benchmark foreign universities over the past decades. These partnerships helped Chinese schools develop course structure, teaching methods and student access to global library resources. Students participating in these joint programs gained knowledge both inside and outside the classroom.
Recently, our IMBA students took part in a two-week study tour in Washington DC During that visit, shortly before the death of George Floyd in Minneapolis, the study tour was invited to the US Congress by a leading member of the Congressional Black Caucus, William Lacy Clay. On a second afternoon, the group toured the Smithsonian's new National Museum of African-American History and Culture.
The learning is mutual. Our 200 professors who have helped us teach MBA courses during the past 23 years know the real story of China. When they go back home to teach at their US locations, they have the most immediate news about Chinese companies, managers, methods and the sophisticated infrastructure developed in China over the last 70 years.
How China's stopped COVID-19: education, science, strategy
When people were becoming unusually ill in Wuhan in January, there was enough bioscience in place to quickly discover a new pathogen was working its way through people. Now known as COVID-19, the virus had mutated, allowing it to move from animals to humans. It was identified as a coronavirus that was similar to SARS and other respiratory viruses. The government moved quickly to quarantine the city, develop hospital capacity and dispatch hundreds of engineers, scientist, doctors and nurses to support Wuhan.
For just one example, a team from BGI in Shenzhen staffed a brand-new laboratory to sequence the virus's RNA. BGI also had world-class science on the ground in Wuhan to do large-scale testing for COVID-19.
As I am writing this, there have been 4,634 COVID-19 deaths in China and 130,000 deaths in the US.
China's government is technological and pro-science, while the current US government is anti-science. Beijing brought provinces and cities together in a national effort to relieve Wuhan and protect the rest of the country. It used strategy, planning, technology and science to stop the national epidemic. The US still has no national plan, and Washington is silencing its scientists.
The importance of joint education
The opportunity for exchange is open to US and other institutions who have partnerships in China, but I don't think we can uncover new systemic changes that we can reimport back to our home countries.
From my point of view, it has taken more than additional instructors, access to content, modern digital classrooms, and effective university campuses, including dorms and food service. The government put it in place, but society has been eager -- down to the preschool level, and even earlier -- for skill and knowledge. Starting with high literacy, numeracy, languages and science, Chinese families organize to get children ready for learning. The society has had a massive appetite for learning, because they see high rewards for children and the whole family.
I have been mulling over these characteristics of Chinese learning. Do they rise from a thousand years of imperial examinations? Do they come from the establishment of modern public universities? Do they stem from education and trade classes provided in the caves of Yan'an? Can the roots be found in Deng Xiaoping's Four Modernizations?
The government is providing enough resources, but most importantly, large numbers of the Chinese population are taking advantage of educational opportunities.
We need to retain a sophisticated understanding of the complexity of elements important to our Chinese partners. We must demonstrate a sophisticated understanding of the complexity of elements important to China in relation to its history, values, politics, communication styles, economy, beliefs and practices.
Perhaps it is not possible to stimulate or encourage Americans in the same way, but we have to do better than we are now.
Richard Foristel has served as Director of China for Webster University in Shanghai, Beijing and Chengdu and is the co-director of Joint MBA Programs for the Shanghai University of Finance and Economics, and University of Electronics and Science and Technology.
The opinions expressed here are those of the writers and do not necessarily represent the views of China Daily and China Daily website.
Most Viewed in 24 Hours
China Views