Top legislature 'can make more laws' on national security for HK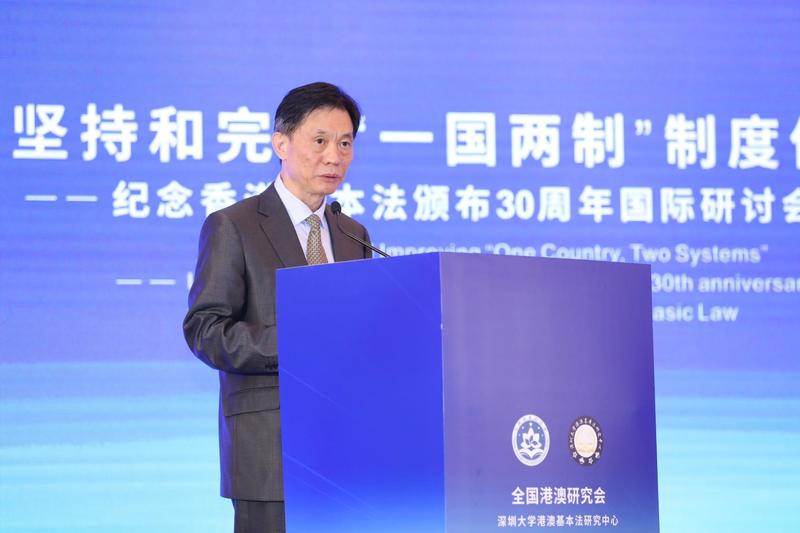 HONG KONG - China's top legislature can specify more acts as endangering national security in Hong Kong, according to an official of the central government institution overseeing the special administrative region.
Deng Zhonghua, deputy director of the Hong Kong and Macao Affairs Office of the State Council, said the power that the National People's Congress granted to its standing committee to improve Hong Kong's legal system in national security protection is not limited to making one single law.
The National People's Congress on May 28 voted overwhelmingly to approve a decision on establishing and improving the legal system and enforcement mechanisms for the HKSAR to safeguard national security.
According to the decision, the NPC entrusts its standing committee to make national security laws to be promulgated and enforced in Hong Kong.
Deng's remarks, made on Friday on CCTV, came after a national security law for Hong Kong was enacted on June 30. The law proscribes four categories of acts – secession, subversion, terrorism, and colluding with foreign or external forces – as endangering national security.
But even after the law's enactment, the standing committee can continue to make relevant laws to criminalize acts that threaten national security based on Hong Kong's actual situation, Deng said.
Deng noted the national security law's implementation is of great significance and would offer institutional safeguards and advance the implementation of the central government's overall jurisdiction over the HKSAR, he said.
Besides, Deng noted that the office on safeguarding national security in Hong Kong would only handle a small portion of the national security cases. Most of the cases would still be in the hands of HKSAR agencies, he added.