China Lanzhou Investment and Trade Fair opens mostly online
Share - WeChat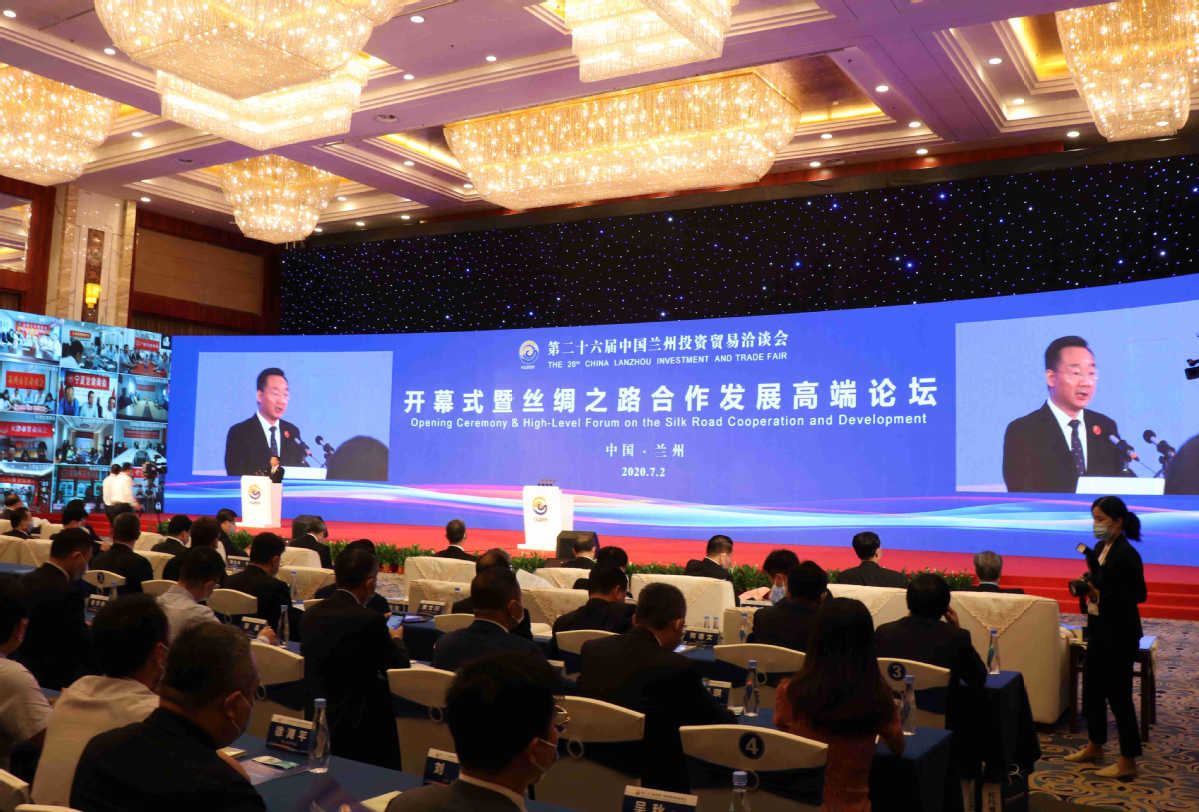 The 26th China Lanzhou Investment and Trade Fair kicked off on Thursday in Lanzhou, capital of Northwest China's Gansu province, which held various activities mainly online due to the influence of COVID-19.
The four-day event has set a major stage in Lanzhou, and also sub-venues in some domestic cities like Guangzhou and Shenzhen in South China's Guangdong province, and Shanghai. There also is a sub-forum being held in Paris.
This is the first time that the fair adopted online forums as the major way of doing business, according to the organizing committee, adding that there are 25 virtual pavilions, including two online national pavilions from Hungary and Georgia, which are the guests of honor this year.
These pavilions will carry out online investment promotion, as well as exhibitions and sales throughout the year, realizing "cloud exhibition", "cloud investment" and "cloud promotion". As a result, exhibitors and buyers from all over the world can talk about business and do trade without leaving home.
Held by the Ministry of Commerce, State Administration for Market Regulation, Taiwan Affairs Office of the State Council the All-China Federation of Industry and Commerce, All-China Federation of Returned Overseas Chinese, China Council for the Promotion of International Trade and the People's Government of Gansu Province, the fair's theme is "Deepening Economic and Trade Cooperation, Promoting Green Development".