In Yunnan, lotus flowers are blooming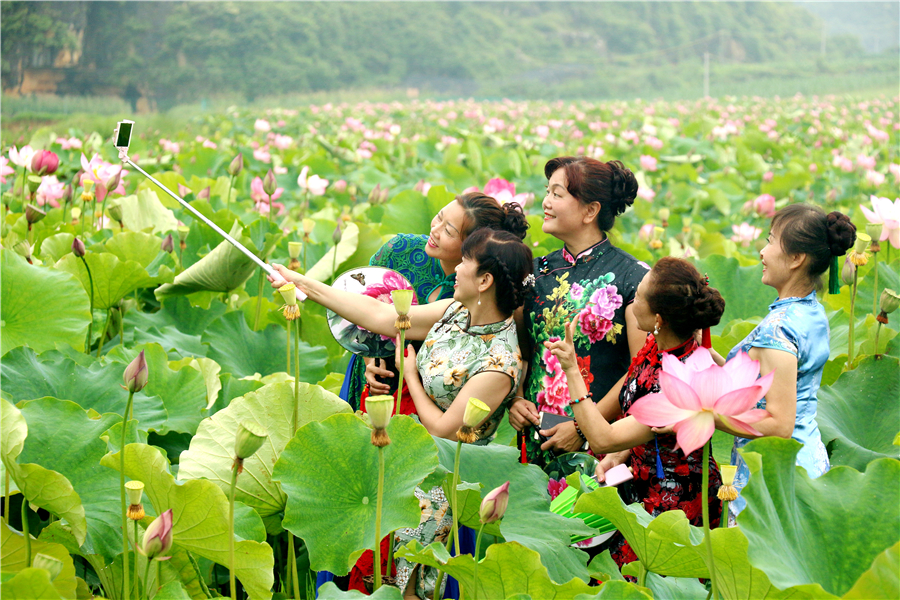 Covering 1,333 hectares, the much-anticipated lotus bloom of early summer usually attracts crowds of tourists. As many as 192 varieties of lotus are in full bloom and are expected to keep it up until September.
Blue skies, white clouds, distant hills and lotus pools form an idyllic picture, with the flowers standing out in midsummer in Yunnan.
Tourists can take a boat on a nearby lake in the afternoon in the warm sunshine, compete in a boat race and say hello to people nearby.
Accommodations near also makes a good choice, escaping from the noisy urban atmosphere and experiencing a moment of tranquility and serenity.