Female suffering from rare disease creates new life with dolls
Share - WeChat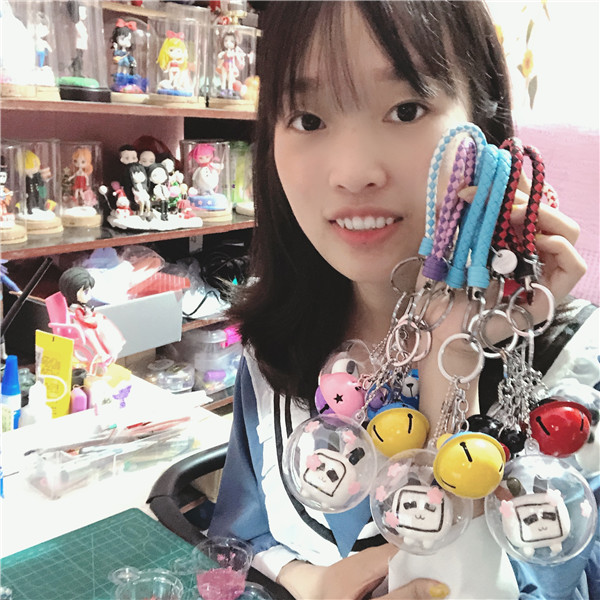 Wearing a ventilator, Xiang Chenxi, 27, livestreams her clay doll making classes every day from her home in Wuxi, Jiangsu province.
Doll making does not only help her make a living, but also makes her face life positively. She was diagnosed with progressive muscular dystrophy at the age of 8 when she began falling while walking. Having the disease means her muscles, including her heart and muscles that control breathing, will get weaker and weaker with time. There is no cure for the disease.
In 2018, walking became impossible; last year, she started having difficulty standing steady even with assistance; and in February, due to lung infection, her disease progressed rapidly and she had to start wearing ventilator for at least 15 hours a day to help her breathe.
Even in the darkest days, Xiang didn't give up her doll career.
"Although most parts of my body cannot move and I have to wear ventilator, my flexible hands are a blessing," Xiang said, adding that doll making gives her a new lease on life.
Her doll making video has gone viral, which has been viewed about 60 million times on Sina Weibo as of Thursday. Many Weibo users commented that life is short, but you make it splendid.