HK setting up offices to handle new law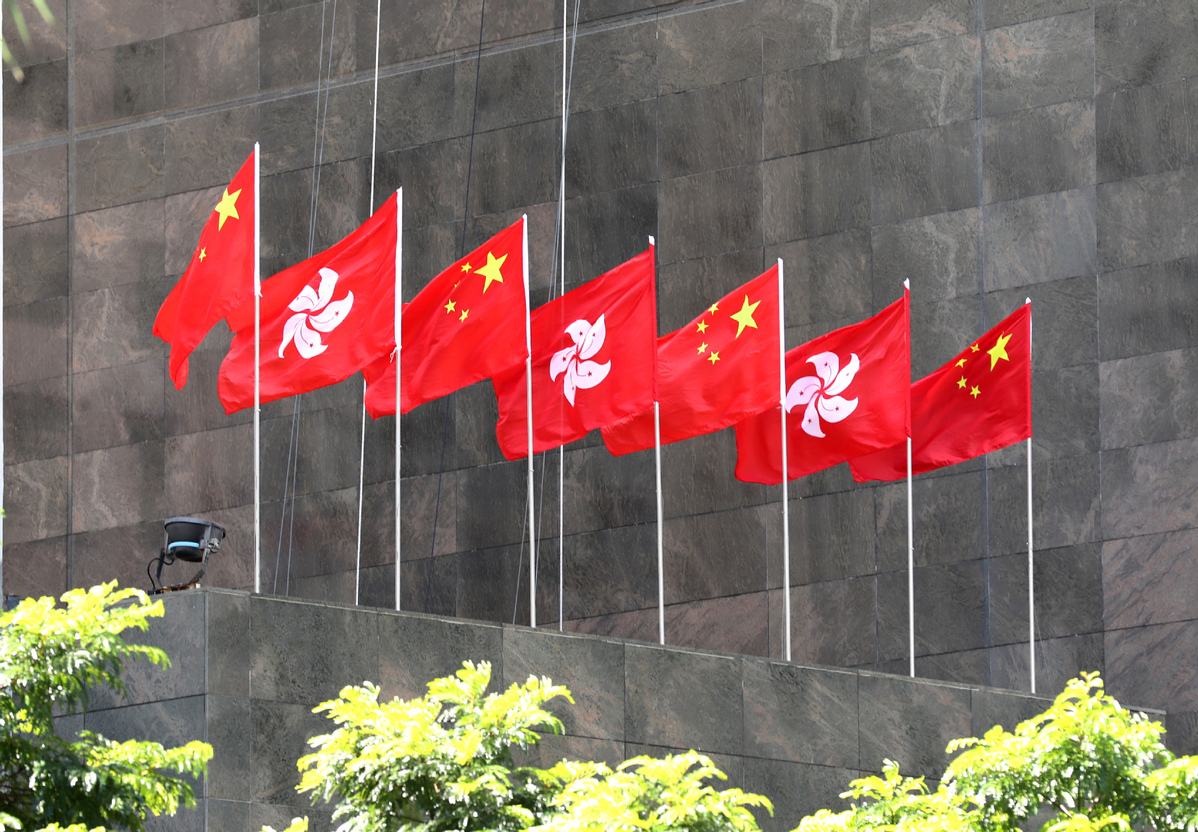 Editor's Note: China Daily will publish a series of stories, interviewing experts from Hong Kong and the mainland, to further explain the draft law on safeguarding national security in Hong Kong.
Hong Kong officials on Tuesday threw their weight behind the passage of a national security law for the special administrative region, pledging efforts to fulfill the requirements of the law to establish special local departments to handle national security issues.
Secretary of Justice Teresa Cheng Yeuk-wah said in a statement that a dedicated office under the Department of Justice has been set up to handle prosecutions and related legal matters on national security.
As a member of the Committee for Safeguarding National Security, which will be established and chaired by the chief executive, Cheng said she is committed to assisting in formulating policies and implementing legal system requirements.
Secretary for Security John Lee Ka-chiu, together with heads of the city's six disciplinary forces, including Police Commissioner Tang Ping-keung, said in another statement that they will "render full support "to implementation of the national security law in the city.
Lee said he will lead disciplinary forces to fully discharge their responsibilities, adding that a special police unit, as required in the new law, is being set up as part of an enforcement mechanism for safeguarding national security.
The Standing Committee of the National People's Congress, China's top legislature, on Tuesday unanimously passed a national security law for Hong Kong, prohibiting acts of secession, subversion, terrorism and collusion with foreign or external forces that endanger national security.
The law was listed in Annex III of the Basic Law and took effect later on Tuesday.
Andrew Leung Kwan-yuen, president of Hong Kong's Legislative Council, also welcomed the security law, saying he believes it will protect the vast majority of law-abiding residents in the city.
He appealed for the international community's understanding of the law, which is a boon to the city's economic recovery and its global presence as a financial center.
In a joint statement, all Hong Kong deputies to the National People's Congress expressed "unreserved support" for the legislation, citing legal gaps exposed by a year of protest violence potentially fueled by foreign intervention.
Business sectors also chipped in, saying the law would create a stable business environment. The Chinese Manufacturers' Association of Hong Kong said the law's enactment would restore peace and order, thereby enhancing investors' confidence in the city.
The Hong Kong General Chamber of Small and Medium Business said in a statement that implementation of the national security law will provide a stable business environment to restore normal operations in Hong Kong.