China's top legislature adopts law on safeguarding national security in Hong Kong, adds it to Basic Law annex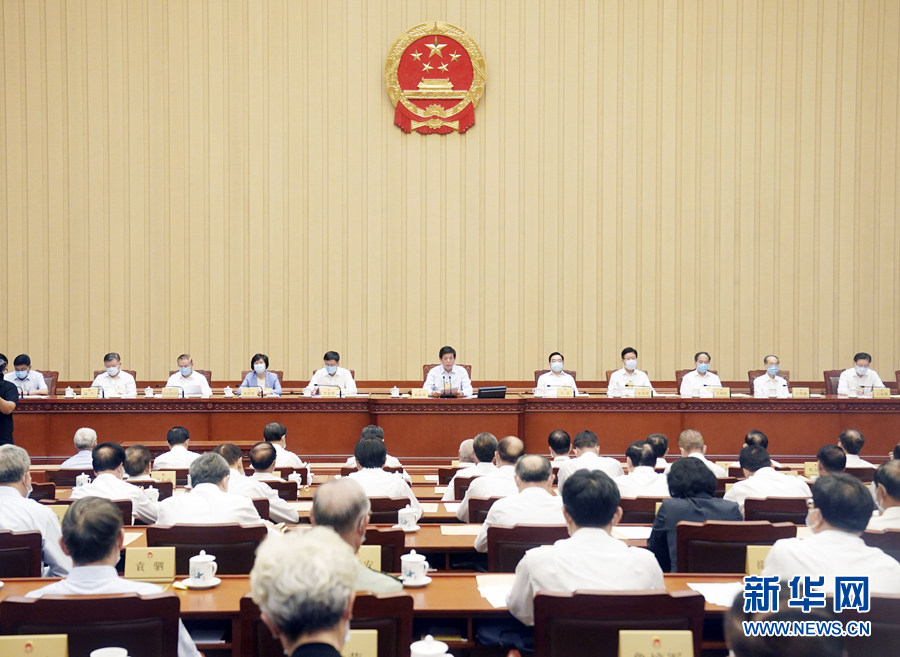 China's top legislative body on Tuesday unanimously passed the national security law for Hong Kong.
President Xi Jinping signed a presidential order to promulgate the law.
The 163 members of the Standing Committee of the National People's Congress began the second deliberation of the bill during its 20th session in Beijing from Sunday to Tuesday and adopted the Law of the People's Republic of China on Safeguarding National Security in the Hong Kong Special Administrative Region.
Those at the meeting, which closed on Tuesday afternoon, also decided to add the law into Annex III of the HKSAR Basic Law.
Li Zhanshu, chairman of the NPC Standing Committee, presided over the closing meeting and said the law being unanimously passed reflected the common will of the Chinese people, including Hong Kong compatriots.
He noted that national security, social stability and the order of the rule of law are the prerequisites for the development of Hong Kong and this legislation has followed the people's wish.
The law fully considers the differences between the two systems, as well as the specific situation in Hong Kong. It is in line with national laws that safeguard national security and is compatible with Hong Kong's legal system. It sticks to the principle that it will only target very few criminals but protect the majority of Hong Kong people, Li said, adding it provides legal support to safeguard national security and Hong Kong's long-term stability and prosperity, and protect foreign investors' interests in Hong Kong, as well as the rights and freedoms enjoyed by Hong Kong residents. It also guarantees a smooth and steady course of the "one country, two systems" cause.
He said the implementation of the law will strongly maintain Hong Kong's constitutional order and the rule of law, prevent foreign interference and protect Hong Kong's fundamental interests.
It also will create a safer, more stable, harmonious and convenient social environment for Hong Kong, better develop Hong Kong's economy, improve Hong Kong people's livelihoods and fully demonstrate the superiority of the "one country, two systems" principle.