New restaurants start to set up shop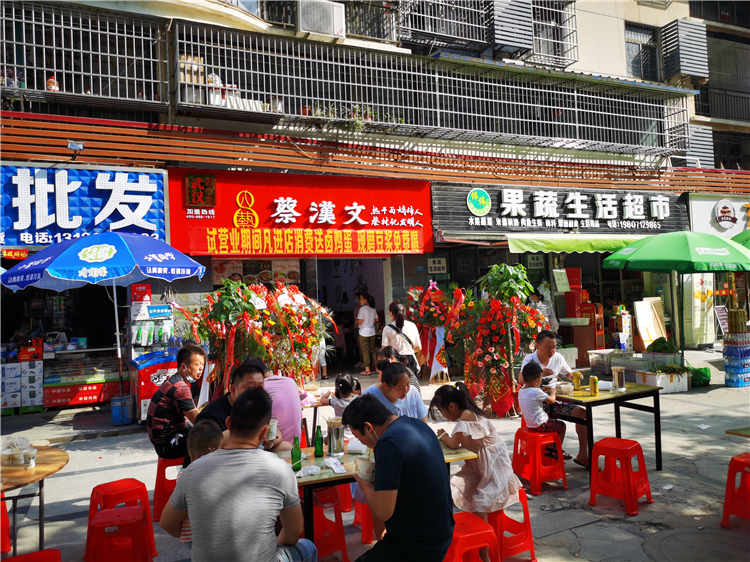 Takeout launch
For Ignace Lecleir, owner of the TRB Hospitality group, the pandemic has brought challenge and opportunity.
One of his fine-dining restaurants, TRB Hutong, remains closed in Beijing, but he has launched a takeout service at his Hulu eatery in Sanlitun.
Business fell by 90 percent in February, prompting him to launch the new service, for which he used his chefs and wait staff members.
"We all basically rolled up our sleeves, like a family trying to find ways to get through this difficult period together," he said.
Lecleir's team delivers within a 5-kilometer radius of the business.
Noticing that people in the capital's Shunyi district did not have many options for food, he decided to run a kitchen there and start a delivery service.
"When I saw market interest in my products, I decided to open the business. I acted very quickly," he said.
The owner of the restaurant Lecleir rents the kitchen from decided to transfer the business, and the latter took over immediately. From design to construction to remodeling the interior, it took just two weeks to open Hulu Shunyi.
"Only in China, can you act so fast," Lecleir said.
However, the pandemic has made him stop and reflect. He thinks the key to running his business is to keep refining it, as many people will change their behavior after the pandemic, and it's also easier for them to stay home and eat. As a result, they have higher expectations when dining at restaurants.
Lecleir has confidence in the catering industry in China.
"I feel very fortunate to be in China-if I was in a different country, I would be slightly more concerned. However, here you can see that the rebound (from the pandemic) has been very positive," he said.
Business at the Hulu Sanlitun branch recovered last month, and was better than at the same time last year.
Lecleir is preparing to open a branch in the Wangjing area of Beijing in mid-August.
"We are trying to emerge from this year stronger than when we started, and so far we seem to be going in the right direction," he said.