Turning an impoverished plateau village into 'Chinese Hollywood'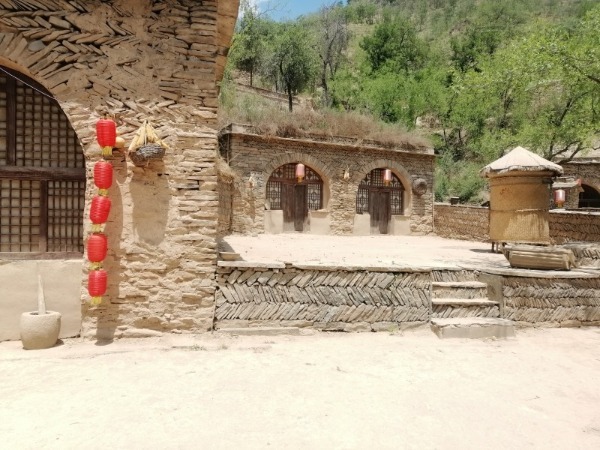 Fang Xiaoyan hangs up the phone and asks her husband to get ready to look for extras for a TV series to be shot in their village.
"The film cast and crew are coming in a few days," Fang tells husband Bai Xueming. "We need to contact the extras and prepare for reception."
The couple's hometown Zhenjiawan is a village on the Loess Plateau. It falls under the jurisdiction of the city of Yan'an, Northwest China's Shaanxi province.
The village, with a history of more than 700 years, is described by Chinese writer Shi Tiesheng as a place with boundless yellow mountains and endless loess ridges. It features several distinctive house caves or "yaodong," a form of earth shelter dwellings common in the Loess Plateau in northern China.
The village recently came under the spotlight when the local TV station in Yan'an reported about the burgeoning show business there, drawing comparison with East China's Hengdian, one of China's biggest film and television program production centers and a barometer of the cinema industry.
Ancient village
Zhenjiawan was built around 1265. It hosts the biggest and most complete cave dwellings in northern Shaanxi. Generations of people in Zhenjiawan have lived in the cave houses. The village has 706 registered residents.
The lack of fertile land, however, has forced most young people to leave for better-paying jobs in cities. Only 126 people, who make a living by growing corn, sweet potatoes and potatoes, now live in the village.
In 2016, Zhenjiawan was put on the poverty list.
Beginning in 2017, with the help of authorities in Yan'an, the village leased all its cave houses for restoration. Authorities decided to develop rural tourism by turning the caves into family inns.
In 2018, Zhenjiawan was put on a national list of traditional villages.
Meanwhile, the mountain ridges have become green again thanks to years of efforts to grow forests on farmland.
The village has taken on a whole new look.