Online Chongqing culture week held in Mauritius
Share - WeChat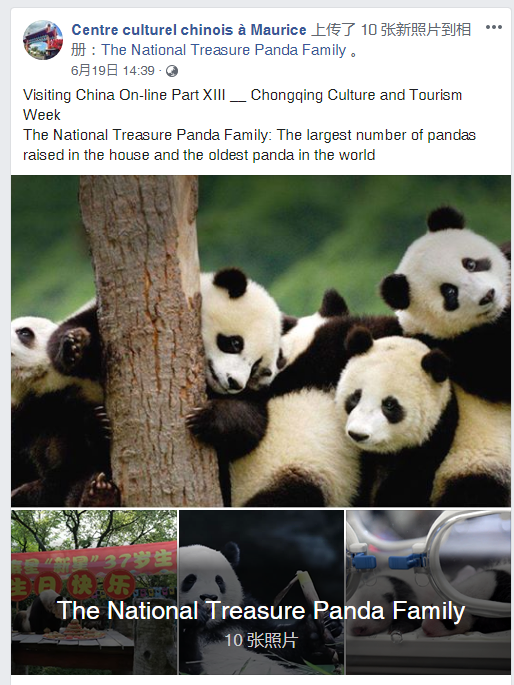 The China Cultural Center in Mauritius launched Chongqing culture and tourism week on its website and social media platforms.
The 10-day event, which began on June 15 and ran until June 24, displayed a series of natural views and cultural heritage in Chongqing to the local people through videos and pictures.

The culture week featured three documentaries about the city, which were welcomed by the locals.
The cultural center also held many online activities to celebrate Duanwu Festival, or Dragon Boat Festival.
Most Popular