There's no turning back, says Japan, as infections take off
Share - WeChat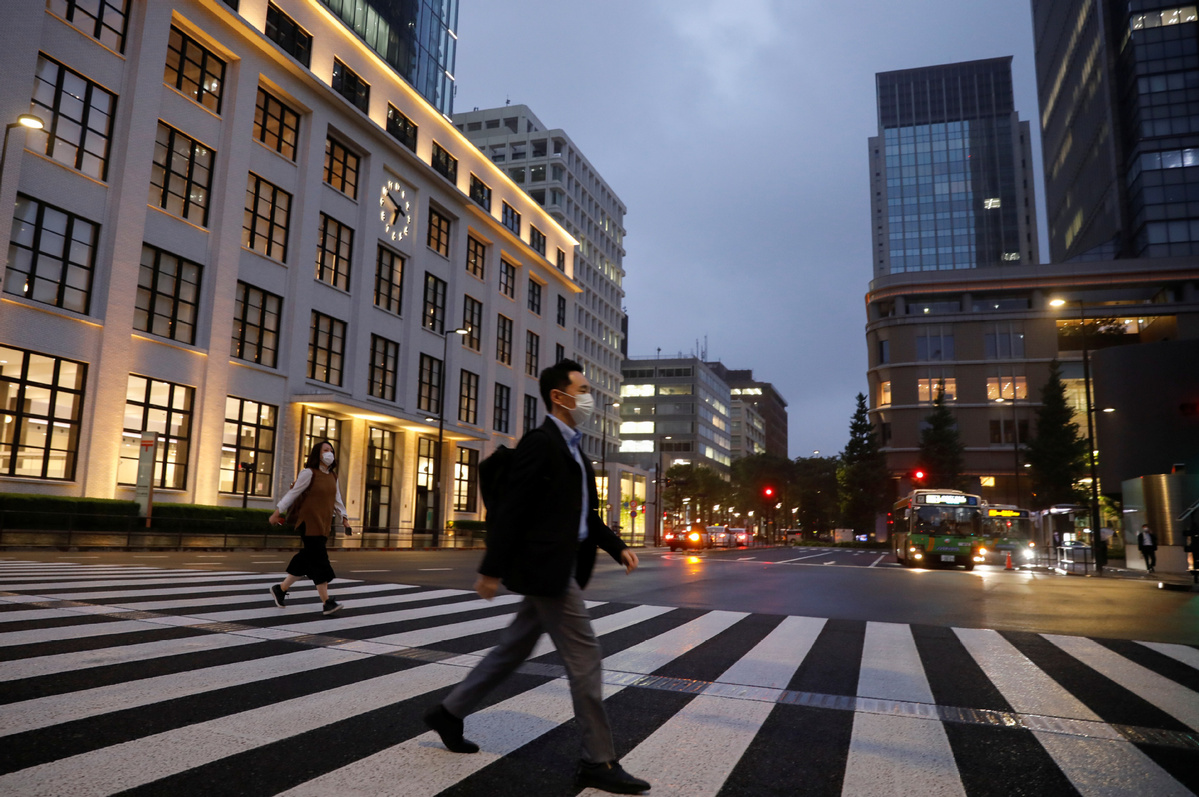 Japan will not declare another state of emergency, the minister in charge of the coronavirus response said on Sunday, despite more than 100 new coronavirus cases being reported.
Among the worst-hit areas was Tokyo, where there were 60 cases, the highest number in a day since the emergency was lifted in the capital.
"There's no need to declare a state of emergency a second time," Japanese Economy Minister Yasutoshi Nishimura told a news conference, but he also said the decision was just "for now".
Japan reported 112 new cases on Sunday and 97 on Saturday, taking the number of total infections in Japan to 18,521, with 972 deaths.
Nishimura said the government was analyzing data from each prefecture to identify links in new cases between regions, and possible group infections, while expressing fear that infections could spread from Tokyo, which accounted for 33 percent of the country's infections, to neighboring prefectures.
It has been a month since Japan lifted the coronavirus related state of emergency in the country, but infection rates suggest that Tokyo has not brought the outbreak fully under control.
In Tokyo, new infection numbers hovered around 50 for four straight days last week, and a third of their transmission routes could not be identified.
Takaji Wakita, director-general of Japan's National Institute of Infectious Diseases, and head of the government panel on the coronavirus response, said the rising numbers indicated that Tokyo had clusters of infections that remain invisible.
"Members of the panel are extremely concerned that some of those infections are spreading through hospitals or other public facilities," Wakita said.
"It's essential to identify all the clusters as soon as possible, so that what we see now does not develop into a second wave."
Opening plan changed
Universal Studios Japan in Osaka has decided to postpone the opening of its new attraction featuring the popular Nintendo game character Mario due to the coronavirus epidemic.
Construction of the new theme area, including restaurants, was almost complete, the company said, but the opening schedule will have to be changed as the new attraction is likely to boost the number of visitors, contrary to the top priority of reducing crowds and close-contact settings.
With about $560 million invested in its construction, the new theme park was initially set to open late next month. But right now, only the other parts of the park are open to visitors from Japan's Kansai area.
Agencies contributed to this story.