Study says coronavirus may trigger debt emergency across Africa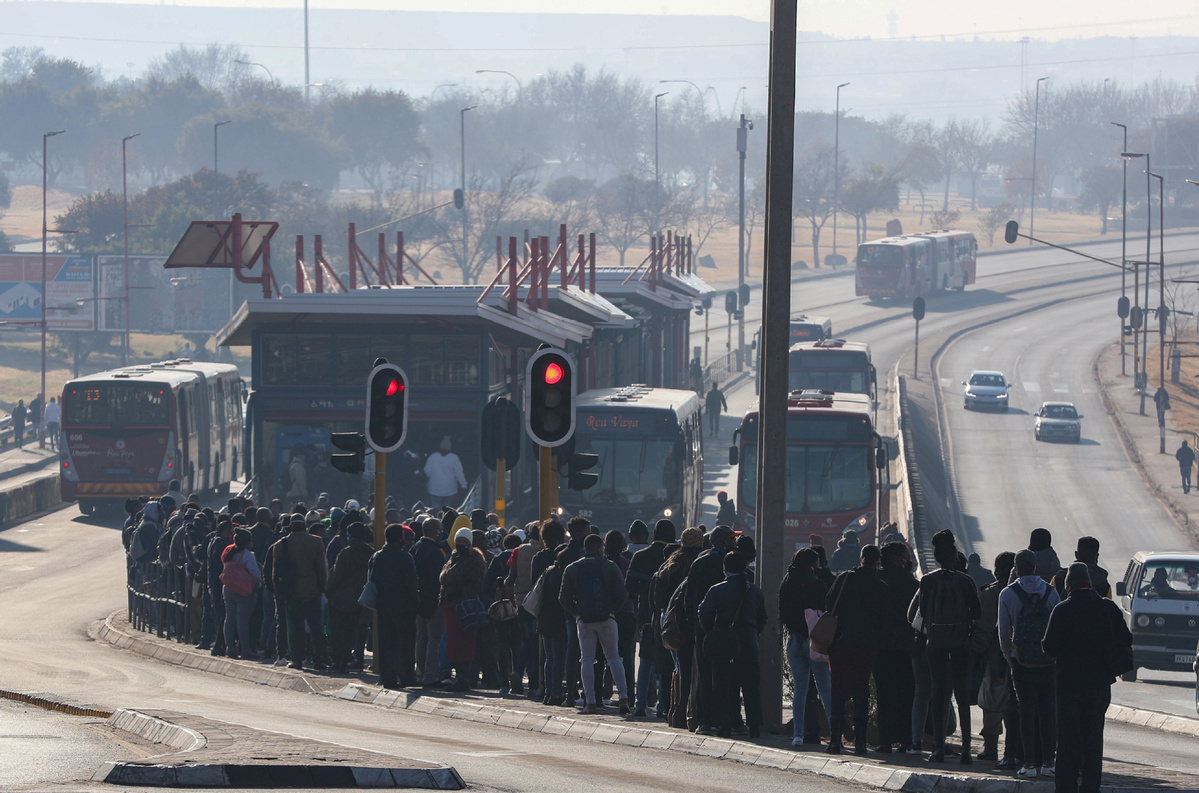 A majority of African countries are likely to default on debt payments due to increasing repayment costs triggered by weak currencies as a result of the coronavirus pandemic. However, the pandemic may also spark digitalization across the continent according to a new study released by South Africa's Gordon Institute of Business Science on Wednesday.
According to the study's projections, many African countries are likely to suffer from a shrinking economy as a result of the coronavirus outbreak and in 2020 alone, African governments are estimated to lose $45 billion in revenue due in part to the pandemic but also as a result of a decline in oil prices.
"Although the continent's economy had been projected to grow by more than 130 percent, Africa is now falling further behind, with projected average economic growth at just 4.3 percent from 2020. The pandemic has also pushed as many as 12 million Africans into extreme poverty, and this figure could climb to 26 million by 2021. In addition, almost 570 million Africans are projected to be living in extreme poverty by 2030, however the pandemic could push this number even further up to 631 million," the study says.
The study -- titled "Death, Debt and Opportunity-the Cost of COVID-19 in Africa'' – urges lenders and investors to suspend or cancel Africa's debts to help the continent recover from the aftermath of the outbreak.
However, the study also highlights a potentially bright future for African economies if governments don't just rely on emergency measures to fight the pandemic and instead focus on building resilience and focusing on prospects for long-term growth by putting more resources towards health and basic infrastructure.
Another potential opportunity borne out of the pandemic for Africa, according to the study, is the acceleration of a digital transition in Africa and facilitation of new technologies, thereby effectively fast-tracking Africa toward a more digitally sustainable economy.
Noting how African people and their businesses have taken to online resources to survive the economic onslaught of the virus, the study urged African governments to tap into their populations' readiness to adopt to change in order to offer them digital solutions that will change lives.
``Modern renewable energy technology used alongside big data and the internet of things, for example, could be used to establish smart grids, solar home systems and water access points, while also helping to manage waste," the report says.
According to the study, the coronavirus pandemic is also a chance to put into practice lessons learned during previous outbreaks in Africa.
The study particularly refers to the increase in rates of malaria, HIV/AIDS, tuberculosis and maternal mortality during the Ebola outbreak in West Africa between 2014 and 2016, and warns that if all health resources are similarly diverted toward the containment and treatment of the coronavirus, the death rate of HIV, tuberculosis and malaria may increase by up to 36 percent across the continent over five years.