Stanley water parade marks Dragon Boat Festival in Hong Kong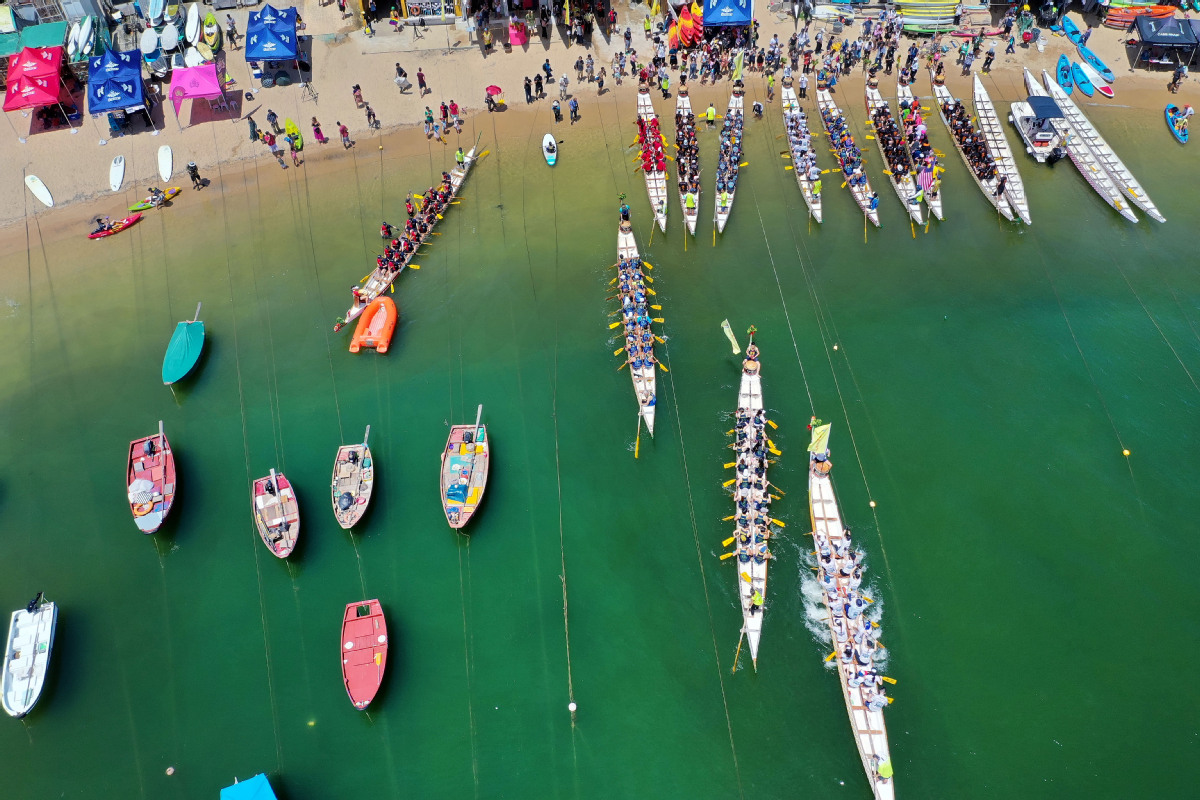 HONG KONG - Twelve teams took part in a dragon boat water parade in Stanley, Hong Kong on Thursday to mark the Dragon Boat Festival which falls on the fifth day of the fifth month of the Chinese lunar calendar.
A formal tournament — the Stanley International Dragon Boat Championships — was originally slated for Thursday but was postponed till October in light of the COVID-19 pandemic.
The tournament drew some 200 to 300 teams in the past years but Thursday's downsized event was more of a worship ceremony to drive away the coronavirus and pray for peace and prosperity for Hong Kong, said the Stanley Dragon Boat Association, the event organizer.