Top 10 delicacies for Dragon Boat Festival
Share - WeChat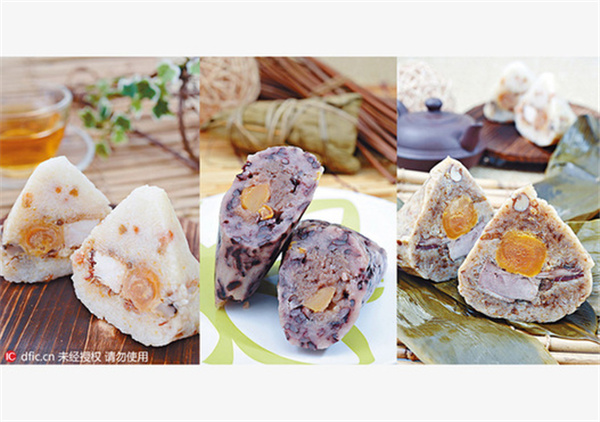 Zongzi
Zongzi are to the Dragon Boat Festival what eggs are to Easter or roses to Valentine's Day.
The first bamboo-wrapped sticky rice dumplings were probably made with plain rice, but these dumplings soon developed into regional specialties. The main ingredient is glutinous rice, which holds its shape after cooking and keeps well in the summer heat. Millet, whole wheat grains, barley, red beans, mung beans or peanuts are also mixed into the rice to make it tastier.
In South China, glutinous rice is also soaked in an alkaline solution that turns the grains yellow, and the process creates a chewy texture. These are jianshui zongzi, which are always eaten dipped into old-fashioned granulated sugar.
Apart from that, the folks in the southern coastal provinces prefer their rice dumplings savory rather than sweet, and the salted dumplings are filled with beans, pork and mushrooms.
Most Popular