Regardless of name, an event worth celebrating
Share - WeChat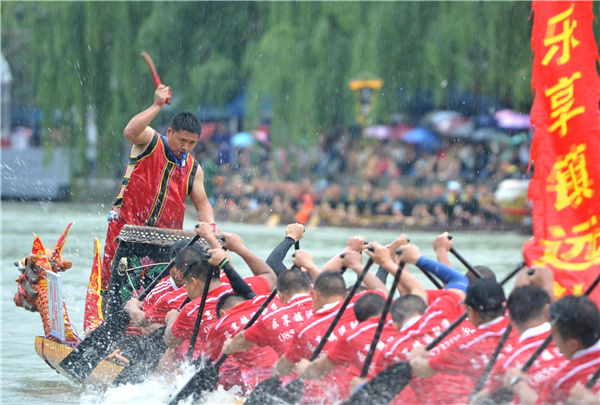 Different names, same festival. Duanyang Festival, Tianzhong Festival, Yulan Festival, Duanwu Festival and Daughter's Day were all once the commonly used moniker for the Dragon Boat Festival.
Enlisted as an Intangible Cultural Heritage of Humanity by UNESCO in 2009, the festival falls on the fifth day of the fifth month of the Chinese lunar calendar. Consequently, it is also called the Double Fifth Festival.
The multiple names show that the Dragon Boat Festival is not only a festival to pay respect to ancestors, but also a festival to show care for people and protect life and health.
Gao Bingzhong, a folklore professor at Peking University, thinks because of the passage of time and the diversity of festival events, the connotation of the Dragon Boat Festival is complex, and continually developing.
Gao says the festival shows people's intention to ward off evil spirits and avoid misfortune through festive activities.
Most Popular