Founder of retailer Gome released from jail
Share - WeChat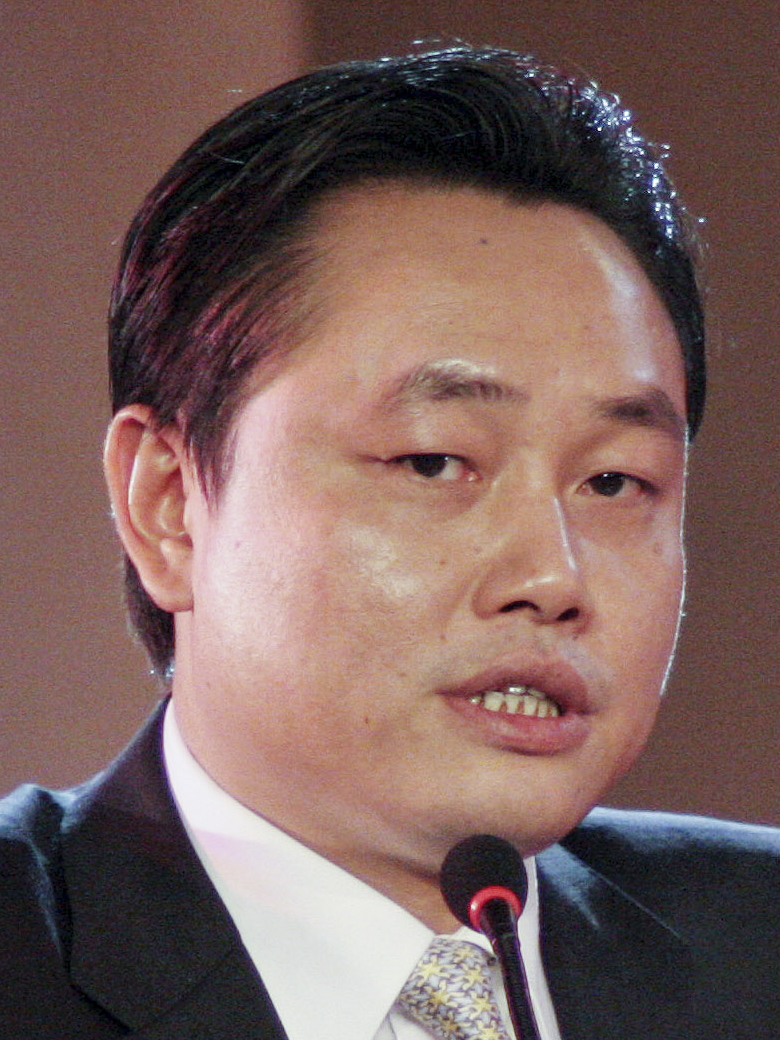 Shares of Hong Kong-listed electronics retailer Gome Retail Holdings and related companies soared on Wednesday after a report that its jailed founder had been released from prison.
Beijing Business reported on Wednesday that Gome founder Huang Guangyu was recently released from prison.
The Beijing No 1 Intermediate People's Court confirmed the news later on Wednesday, saying it had released Huang on parole to February 16 next year after receiving an application from the agency responsible for enforcing criminal penalties.
Huang was sentenced to 14 years in prison in 2010 after being found guilty of illegal business operations, insider trading and corporate bribery.
He had his sentence commuted twice while in prison and was due to be released in February next year. In April last year, there were rumors he would be set free a year ahead of schedule.
Huang was once China's richest man. But on the 2019 Hurun China Rich List, his family ranked just 149th, with wealth of 22.5 billion yuan ($3.18 billion) from retail and real estate investments.
Shares of firms related to Huang's business empire rose sharply on Wednesday. Gome Retail closed 17.39 percent higher at HK$1.62 a share, while shares in Gome Finance Technology rose 68.9 percent at one stage before closing up 47.3 percent at HK$1.09 a share.
Huang and his wife, Du Juan, jointly own 50.26 percent of Gome Retail and 61.2 percent of Gome Finance Technology.
Shares of Lajin Entertainment, in which Huang has a 25.9 percent stake, soared 55.7 percent to HK$0.095.
Medical sector company Zhongguancun, which is 22.94 percent owned by Huang, rose by the 10 percent daily limit in Shenzhen trading on Wednesday to 12.36 yuan.
Gome was founded in 1987 and became a leading retailer of electrical home appliances and consumer electronics in China.
In recent years, its "Home Living "strategy has seen it evolve into an integrated home solution, service solution and supply chain provider, expanding into diversified categories and moving more business online.
Gome has integrated its social and community e-commerce shops, its mobile application and more than 2,600 offline stores in a bid to attract more customers.
Its revenue fell from a peak of 76.7 billion yuan in 2016 to 59.5 billion yuan last year. With the decrease in revenue, gross profit was about 9.1 billion yuan last year, down 6.45 percent from 9.74 billion yuan in 2018.
Two leading Chinese e-commerce companies announced this year that they were subscribing to convertible bonds being sold by Gome Retail. Pinduoduo announced in April it was subscribing to $200 million worth, and JD.com followed the next month with an announcement that it would buy $100 million worth of the bonds.
Jason Yu, general manager of market research firm Kantar Worldpanel China, said Suning, Gome's biggest rival, had grown into the country's largest omnichannel retailing platform through the acquisition of Carrefour China and Wanda Department Store.
Due to the impact of the COVID-19 pandemic, home appliance marketing has quickly shifted online.
"Gome has to further accelerate its capacity to acquire new customers and enhance its services to avoid missing out in the omnichannel retailing battle," Yu said.