Mental health neglected as strains build in Africa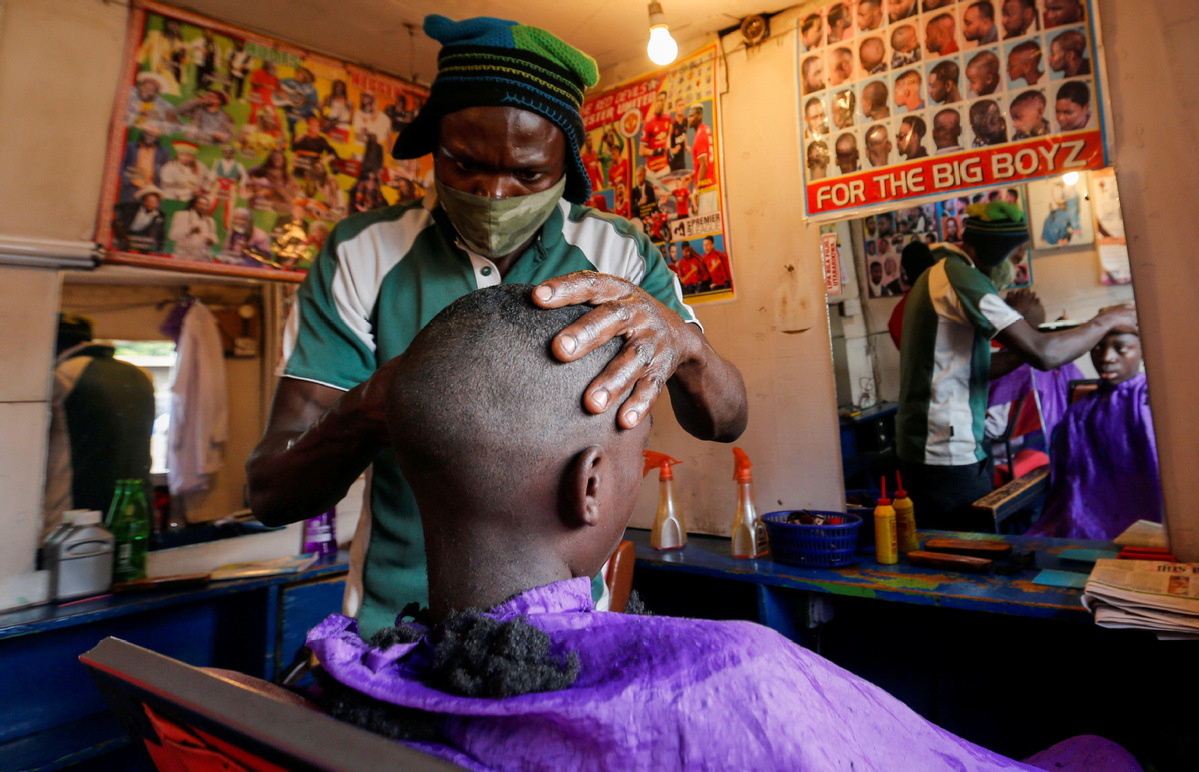 Mental health pressures are building among an increasing number of Africans in the shadow of the coronavirus pandemic, but stretched governments are said to be paying scant attention to the problem.
The Africa Centres for Disease Control and Prevention, or Africa CDC, had earlier provided national governments with detailed guidance on mental health issues, flagging what it called the psychosocial support considerations in relation to COVID-19. But most African countries have either failed to implement the guidelines or not done so fully, said Samuel Mataki, an administration manager at the Psychiatric Disability Organization of Kenya.
He said a lack of information, stigma and cultural issues prevent people with mental health troubles from seeking help.
"There is a deep-seated misunderstanding of the unknown that we are currently experiencing and that's increasing the stigma faced by people with mental health challenges in the wake of the coronavirus pandemic," Mataki said.
He said the social and work restrictions imposed to prevent the spread of the virus have affected people's finances. Cases of depression are on the rise and, if not directly addressed, they might cause irreversible damage to sufferers.
"We recently handled a case at our center where a woman was having an emotional breakdown after neighbors started calling her son 'corona kid' and her house 'corona house' after she had tested positive for the virus," he said.
"When the lady tested positive, her greatest fear was whether she would get out alive. But after her recovery, she realized that she had a greater problem to deal with-the stigmatization she would face from those living around her."
The Africa CDC had issued its guidance to governments in May. It covers the issues around psychosocial support for communities, healthcare workers, caregivers in vulnerable populations and people in quarantine, isolation or treatment centers. It also aims to provide practical steps to reduce the anxiety, stigma and psychological disorders that have come to be associated with the virus.
Mataki said that many African countries were busy trying to stop the virus' spread and combat its economic effects, ignoring other aspects of the pandemic, such as the psychological implications for people.
"A second pandemic of mental health problems related to the coronavirus is coming and we are not ready," he said.
"With children having to stay at home and some parents having to work in the same homes, stress levels among parents and anxiety in the children are bound to rise. Loss of jobs in these tough economic times is also taking a toll on people's well-being."
Government support
At a media briefing on Sunday, officials from Kenya's Ministry of Health said they are continuing to take action to help those citizens whose mental health and well-being are being affected by the pandemic.
Rashid Aman, Kenya's chief administrative secretary of health, said the ministry is providing mental health and psychosocial support services during the outbreak.
Aman acknowledged that the movement restrictions had hurt the mental well-being of otherwise healthy people, with the disruption to social connections.
He said that healthcare and other frontline workers have a particularly high risk for stress and even trauma-related disorders.