Teacher fills in the gaps for youngsters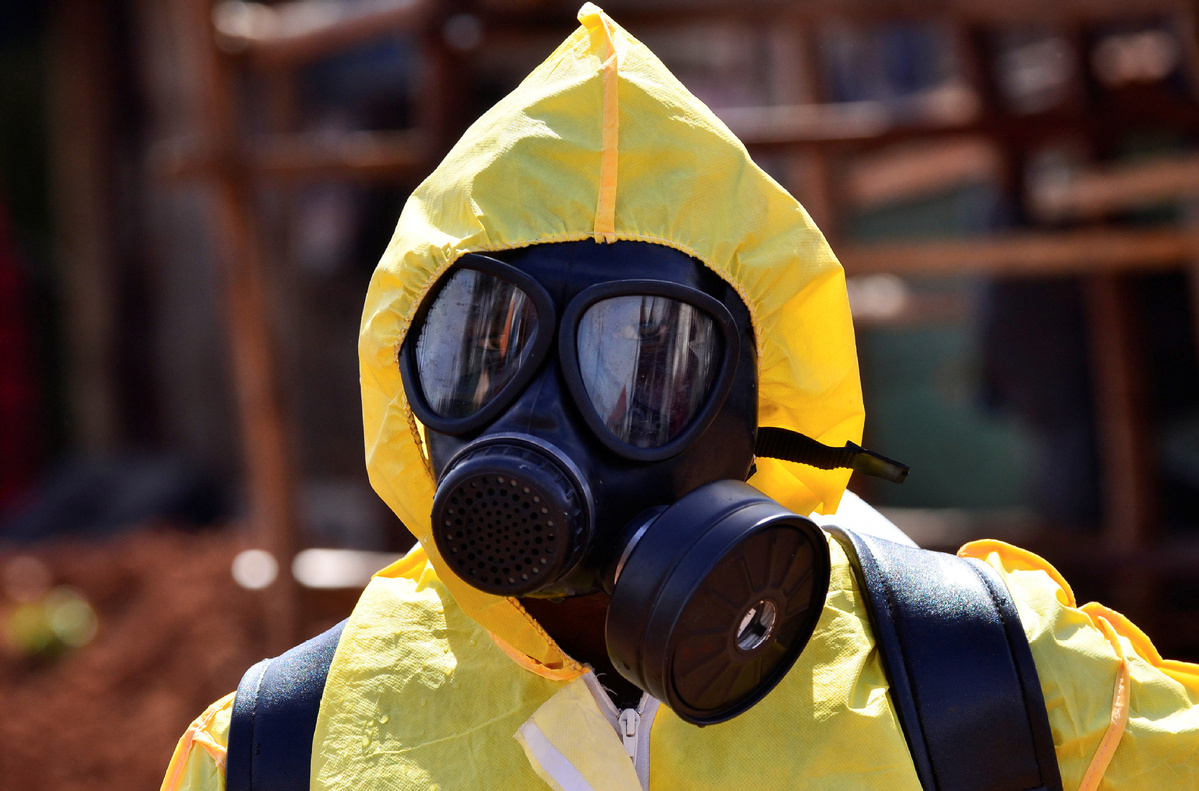 Editor's note: This news column showcases stories from around the world that bring a touch of positivity to the fight against the deadly coronavirus.
KAMPALA-Julie Namanda, a kindergarten teacher in the Ugandan capital Kampala, is seeking to inspire her colleagues to go out into communities to teach children already behind in their class time.
In Lubaga, a suburb of Kampala, 10 children of different ages gathered behind a house for lessons.
Seated on three benches, the children listened carefully as Namanda used a stick to point at images-nails, stones, safety pins, knives and a snake-drawn on an old blackboard.
Amid the lockdown, "the only thing they would do every day was to play from dusk to dawn. As a teacher, I realized I could do something to keep the little angels busy during the morning hours," Namanda said.
The teaching materials, including the blackboard and the benches, were provided by neighbors and local businesses, she said.
Schools have been closed for around three months in Uganda as part of the restrictions aimed at stopping the spread of the novel coronavirus.
At first, it was challenging to teach children of different age groups, said Namanda, who works at an international school in the nearby district of Wakiso.
"But I have found a way to simplify the lessons for the younger children," she said, adding if the younger ones cannot write the words, they can draw the objects and learn the pronunciations.
"The other advantage is that I am able to show them the objects physically from the surrounding environment," Namanda said.
She reminds the children on a daily basis of how the spread of COVID-19 can be prevented.
Namanda advised other teachers to start helping children in their own communities.
"Sometimes it is not just about earning a salary but loving the profession. They do not need to wait for the end of lockdown before they start imparting knowledge to children," she said.
As children forget things so quickly, the best way to reinforce the learning is to have someone educate them in their home environment amid the lockdown, she added.
New knowledge
Sean Julian Kewber, 6, is grateful to Namanda for what he has learnt during the lockdown.
"I have learnt about dangerous objects which I should avoid. I have also learnt some sounds made by different animals as well as writing some sentences in English," Sean said.
Brenda Ssebalamu, whose two children are benefitting from Namanda's classes, said learning has kept the children busy.
"Previously, they used to walk around in the neighborhood without doing anything serious," Ssebalamu said. "But now I'm very sure they are learning something new."
XINHUA