In emergency cases, right to live trumps all others, experts say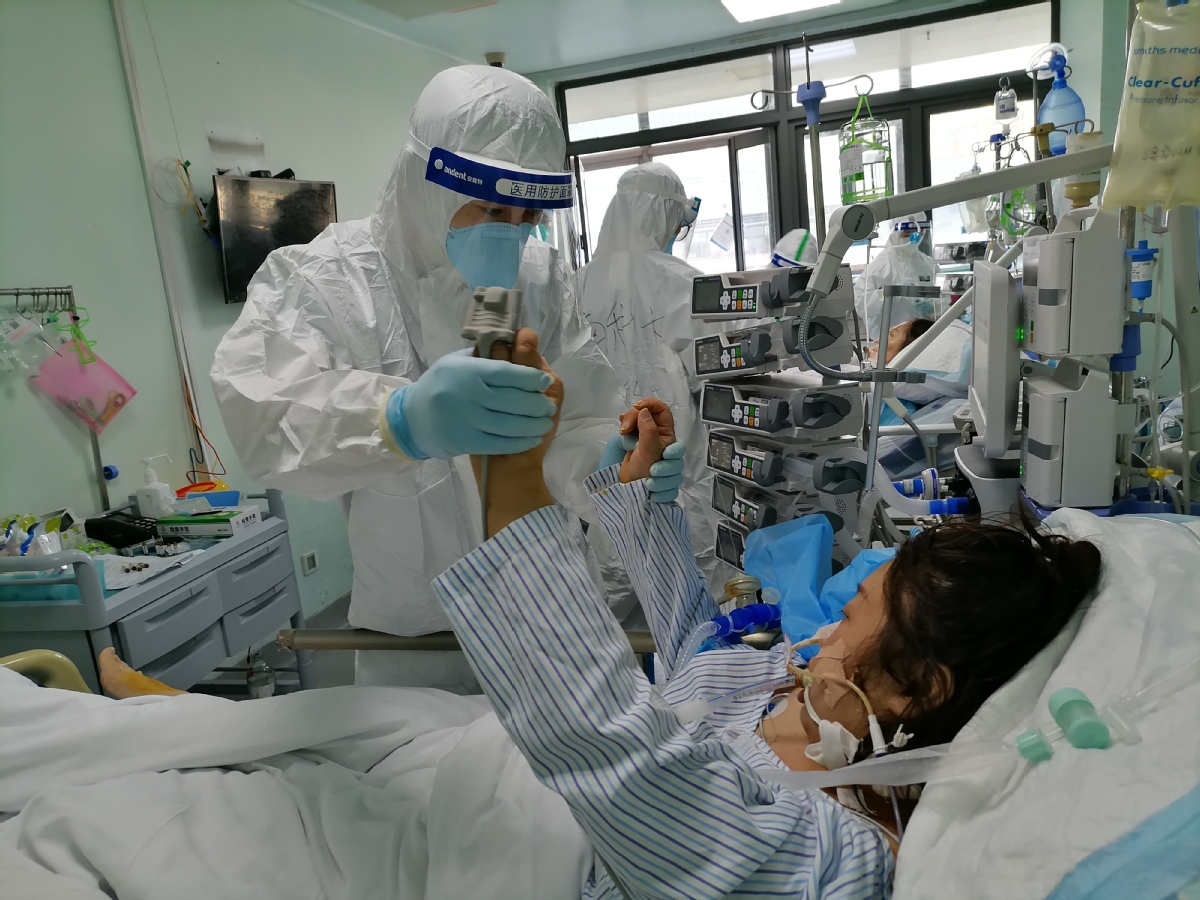 The right to live is clearly more important than other human rights during emergency situations like a pandemic, experts on rights protection said.
About 40 scholars from across the world attended an international online conference hosted by Renmin University of China's Human Rights Center on Saturday, discussing human rights protection during the COVID-19 pandemic.
The conference focused on striking a balance between human rights protection and pandemic control and prevention measures under the principle of appropriateness.
Wang Xigen, dean of the school of law at Huazhong University of Science and Technology in Wuhan, said the extent given to protecting people's right to live should outweigh other human rights.
The bottom line is to ensure people's basic needs to survive, such as food, water, housing and medical needs, he said.
"As long as the basic needs can be fulfilled, other human rights can be undermined," he said, adding that all human rights should be protected once the emergency is cleared.
Stefan Korioth, law professor at the University of Munich in Germany, said life has paramount value and governments need to take measures to protect people from being infected during the pandemic, which means people's freedom will be restricted.
When there is a conflict between freedom and safety, countries need to find the balance between them, he said.
Chang Jian, a human rights professor at Nankai University in Tianjin, said that as a pandemic is highly unpredictable in its early stages, policy makers should assume the worst-case scenarios when establishing containment measures to protect people's lives, even though they may strictly limit other human rights.
Once there is more understanding, they should change the restrictions and carry out more targeted containment measures, he said.
Meng Tao, associate professor at the Law School of Renmin University of China in Beijing, said the Chinese government has taken very stringent measures to contain its epidemic, such as locking down Wuhan, the capital of Hubei province, which was hit hardest by the novel coronavirus in the nation.
As the pandemic eases, the government has categorized regions into low, moderate and high-risk areas for COVID-19 infections and has taken different measures in regions with different risks, reflecting the principle of appropriateness, he said.
Glenn Cohen, a professor at Harvard Law School in the United States, said the pandemic has mostly affected the elderly and the poor.
While the rich can work remotely during the pandemic, there are many people all over the world who have to work manually, he said, adding that more attention needs to be given to the most vulnerable people in society.