Africa draws closer at virtual trade fair
Share - WeChat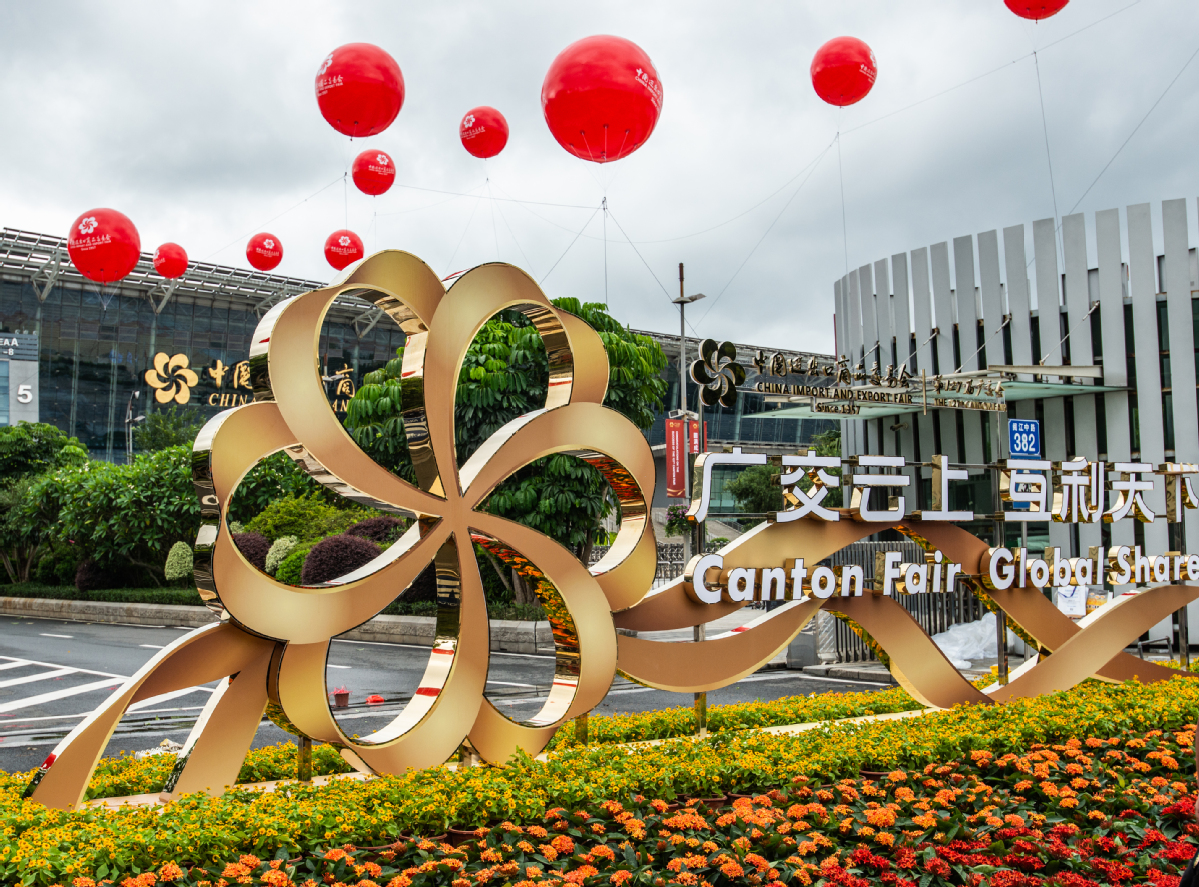 The China Import and Export Fair, also known as the Canton Fair, has for years been a place where African and Chinese businesspeople looking for closer trade and investment ties have accomplished their goals.
While the COVID-19 pandemic may seem like a threat to those ties, an innovation introduced by the fair is making it easier in some ways for them to get together.
Because of the pandemic, the 127th session of the Canton Fair, which started on Monday and runs through Wednesday, has gone fully online. It is employing online exhibitions, livestreaming and greatly boosted digital infrastructure.
As a result, the geographical and time limitations of the fair have been broken, said Huo Jiangtao, deputy chairman and secretary-general of Africa Guangdong Business Association.
Huo's association has contacted African business chambers and SME administrations to promote online participation in the fair and explore a trade support system compatible with the reality of African nations.
Many African businesspeople live in Guangzhou and the Canton Fair serves as a window for them to obtain business information. Modern technology has shortened the distance among countries, raised business efficiency and cut transaction costs, said Liu Jisen, executive president of the Institute for African Studies under the Guangdong University of Foreign Studies.
"Post-pandemic Sino-African trade is set to promote the rapid development of new business modes, such as cross-border e-commerce and contact-free trade. It is predictable that Sino-African trade will go into a new era," Liu said.
This trade brings African nations and China together and, jointly, they have created a more reliable world economy, said Doucoure Abdoulaye, chairman of the Malian Chamber of Commerce in China, at a news conference in Guangdong, Guangdong province, on Thursday.
The participation of African businesspeople in the Canton Fair has been expanding. Contacts and orders are made with suppliers at the fair, he said.
The scale of the fair, rich varieties of commodities and participation of procurers have impressed Mehari Assefa, sales general manager of Ethiopian Airlines (Guangzhou).
Assefa said the fair provides more possibilities for Sino-African economic and trade ties.
Ethiopian Airlines started flying to Guangzhou Baiyun International Airport in 2003, and just before the COVID-19 pandemic, it had increased its flights from two to 10 passenger flights and nine cargo flights a week, according to Lin Keru, director of the marketing department at the airport. Six African airlines were flying to the airport before the novel coronavirus outbreak.
Sino-African relations have grown from a sound foundation laid in the last generation and the bilateral friendship will continue to grow, said Abdoul Zakou Mahamadou of the Nigerien Chamber of Commerce in China. Some large Chinese companies have availed themselves of opportunities in Africa but many Chinese small and medium-sized enterprises have yet to catch up, he said.
Mahamadou said he hoped through extensive efforts, the opportunities in Africa would become better known to facilitate more investment by Chinese firms in infrastructure and other fields.
Zhu Puzhen, general manager of Guangzhou Light Holdings, a 64-year-old foreign trade group, sees huge changes in many African countries in recent years.
"Africa has become more open and attracted a lot more foreign investment and talent. Chinese companies, in particular, have invested in a wide range of fields in Africa."
Many African people have come to China, especially Guangzhou, for business or study, signifying increasingly close trade and people-to-people exchanges.
"Many of our African customers have asked us to invest in Africa to employ the rich natural resources and abundant labor to build joint ventures, overseas warehouses or invest in mines," Zhu said, adding that Africa makes up an important part of Guangzhou Light's new development plan being developed.
William M. Akuma, chairman of the Cameroonian Chamber of Commerce in China, said the online Canton Fair has been an innovative move amid the pandemic and is set to achieve success.
Inspired by Ma Yun, founder of Chinese e-commerce giant Alibaba Group, Akuma entered the business world and has been doing business in China for a decade.
During the pandemic, China and Africa have supported each other, Akuma said. China, especially Alibaba, has donated medical supplies to African nations, he added.