Japan gears up to begin clinical tests for vaccine
Share - WeChat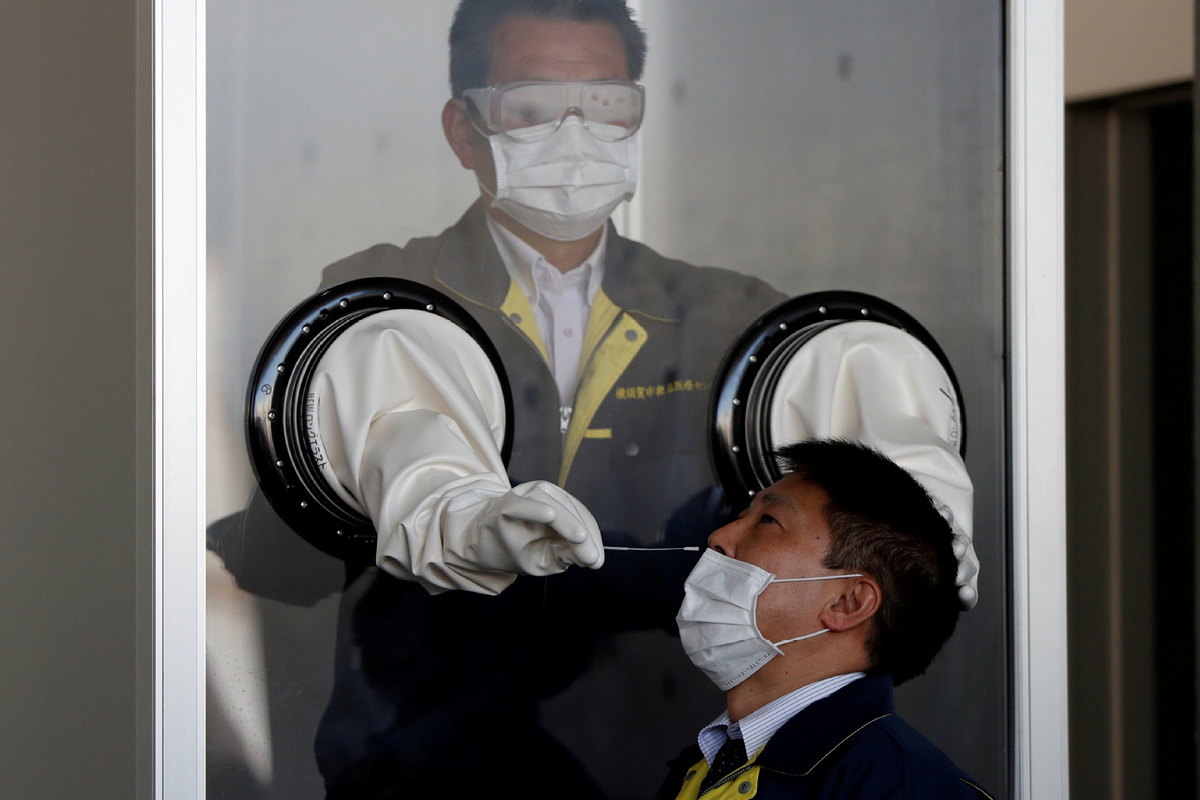 Japan hopes to conduct clinical tests of a vaccine for the novel coronavirus by the end of June, local media reported, hoping it will be available to the general public as early as spring next year.
According to Osaka Governor Hirofumi Yoshimura, the test will initially target 20 to 30 medical workers at Osaka City University Hospital, and is expected to expand to hundreds by October.
"I think it will be the first clinical test (of a coronavirus vaccine) on humans in Japan," Yoshimura said.
Starting from April, the prefectural and municipal governments of Osaka as well as AnGes Inc, a startup set up by an Osaka University professor, have been working on treatment drugs and vaccines for the coronavirus.
By injecting a genetically engineered circular DNA into the body, the envisioned vaccine is expected to stimulate the immune system and make antibodies against the coronavirus.
"Early results from tests in mice showed increased antibody production and had proven its safety," Yoshimura said, adding that it is possible to produce the DNA vaccine for 200,000 people by the end of this year.
Meanwhile, Ryuichi Morishita, a professor of clinical gene therapy at Osaka University and founder of the AnGes, said the university will increase the number of people given the vaccine in stages while working to confirm whether antibodies can be produced.
"We hope the vaccine will become available to the general public between spring and autumn next year," Morishita said.
Promising candidate
AnGes' candidate is one of Japan's best hopes for a novel coronavirus vaccine as development is further along than others being produced by firms such as Shionogi& Co and Daiichi Sankyo Co.
Currently, around 125 vaccines are under development globally, including 10 in human testing, according to the World Health Organization.
Among them, vaccines from China's CanSino Biologics Inc, US biotechnology company Moderna Inc and British pharmaceutical giant AstraZeneca Plc are already in clinical trials.
Agencies via Xinhua contributed to this story.