Trump goes after Bolton over memoir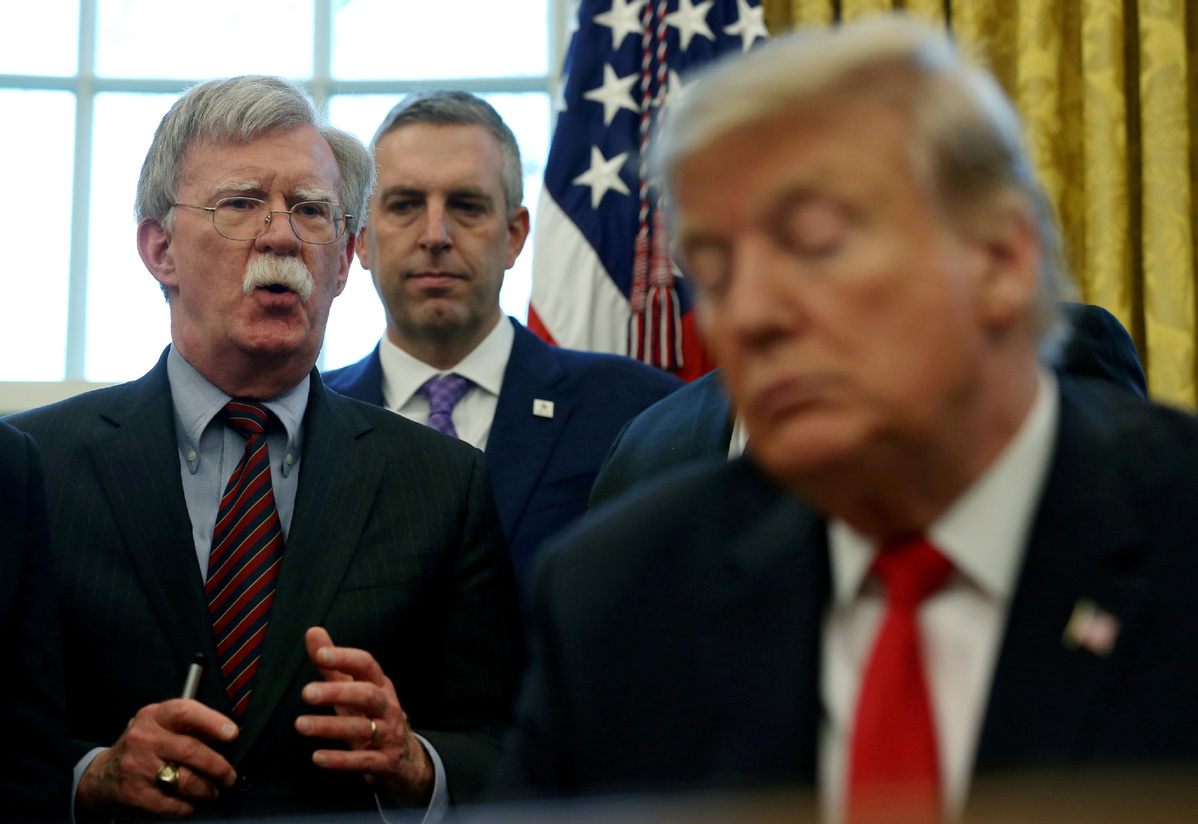 WASHINGTON - US President Donald Trump claimed on Monday that it was "highly inappropriate" for John Bolton, his former national security adviser, to write a memoir about his work in the White House.
"Maybe he's not telling the truth, he's been known not to tell the truth, a lot," Trump told reporters during a White House meeting with cabinet members.
"I will consider every conversation with me highly classified," he claimed. "If he wrote a book and the book gets out, he's broken the law and I would think you would have criminal problems."
The president also asked Attorney General William Barr to weigh in on the issue.
Barr said that the administration didn't believe Bolton had completed the process by which books are cleared by the executive branch for publication.
Bolton plans to release his memoir, "The Room Where it Happened," on June 23.
A foreign policy hawk and Trump's third national security adviser, Bolton was ousted last year over disagreements with the president on a range of issues.