On race and Gone With the Wind questions over who gives a damn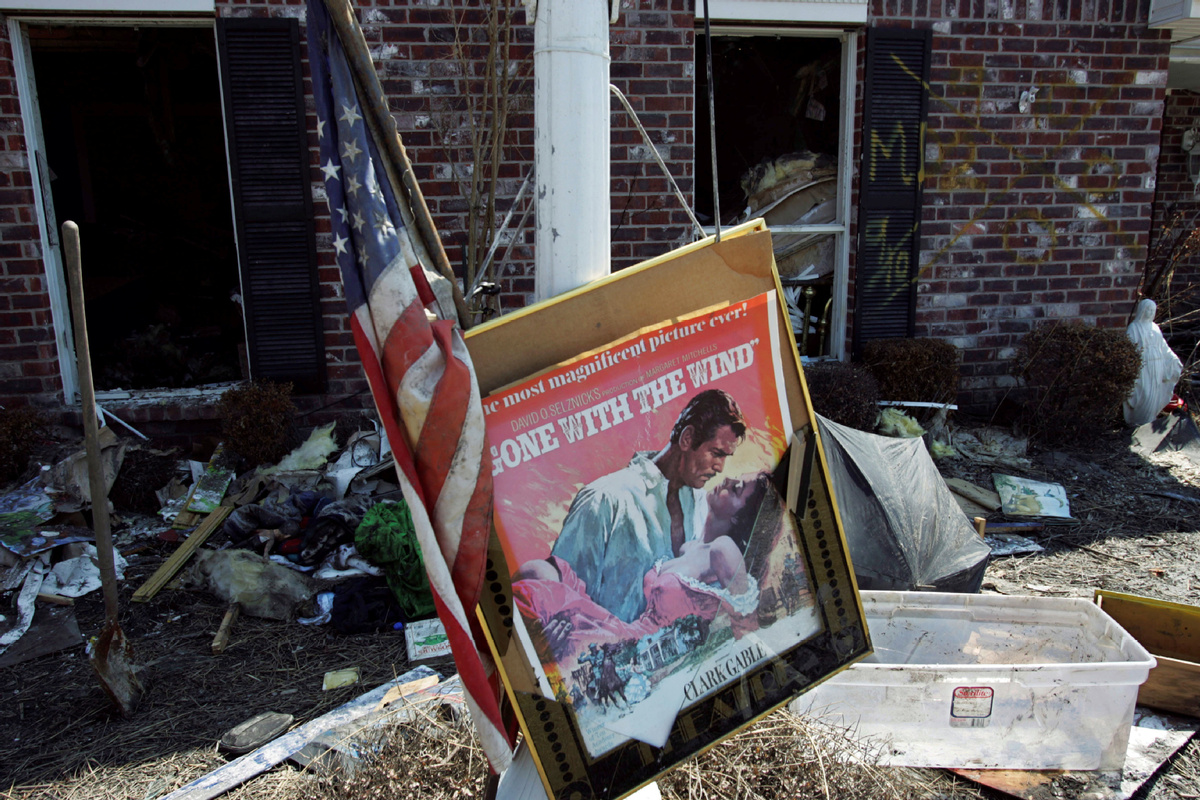 LOS ANGELES-HBO Max has stirred up controversy by announcing that it is temporarily withdrawing the US movie classic Gone With the Wind from its online movie archive in response to the growing protests over racial inequality in the United States.
Removing the movie has sparked its own controversy because to many US citizens and movie buffs around the world it is considered one of the finest movie classics in Hollywood's 100-year plus history. In 1939 when it was first released, it won 10 Academy Awards-including the first Oscar given to an African American.
Some have strongly protested HBO's actions and proclaimed their support for the movie by propelling its DVD edition to#1 on the Amazon's online sales charts.
Whoopi Goldberg, an outspoken comic and the moderator of The View, a popular female-driven US TV discussion show, was the second African American to win an Oscar-71 years after Hattie McDaniels won for her performance in Gone With the Wind.
Goldberg has her own opinion on the controversy. She feels that it is acceptable to show controversial movies as long as they're accompanied by explanations that educate viewers about their historical context so as not to appear to condone their racist messaging.
Movie critic and essayist Angelica Jade Bastien agrees, writing about the movie in a Vulture article, "Nestled in its visual splendor is a slippery sort of racism... The mythology Gone With the Wind extols about cheery, simple-minded slaves who are unerringly faithful to their abusers and the beauty of a lost South isn't trapped in the amber of another time. It exists today in the loathsome, venomous beating heart at the core of American life."
She added: "If Gone With the Wind were consigned to the past, it would make it easier for many to forget how indicative it is of our present."
In a statement published on Wednesday in The Hollywood Reporter, HBO Max said: "Gone With The Wind is a product of its time and depicts some of the ethnic and racial prejudices that have, unfortunately, been commonplace in US society. These racist depictions were wrong then and are wrong today". The company said keeping it up without an explanation and without repudiating the racist depictions would be irresponsible.
HBO's actions were influenced by recent opinion piece in the Los Angeles Times by John Ridley, the Academy award-winning screenwriter of the Academy Award-winning Best Picture 12 Years a Slavea movie often held up to as redressing the rosy picture of slavery that Gone With the Wind portrays.
In his article, Ridley called on HBO Max to consider removing Gone With the Wind from its platform because "it perpetuates some of the most painful stereotypes of people of color".
HBO's response, prompted by the murder of yet another unarmed and subdued black man while in police custody, is part of a deeper moment of national introspection on the more deeply rooted biases that fuel individual, corporate and governmental complicity in perpetuating portrayals that depict blacks, Hispanics and other minorities in a prejudicial and demeaning light.
Xinhua