Argentine president 'concerned' by rise in COVID-19 cases
Share - WeChat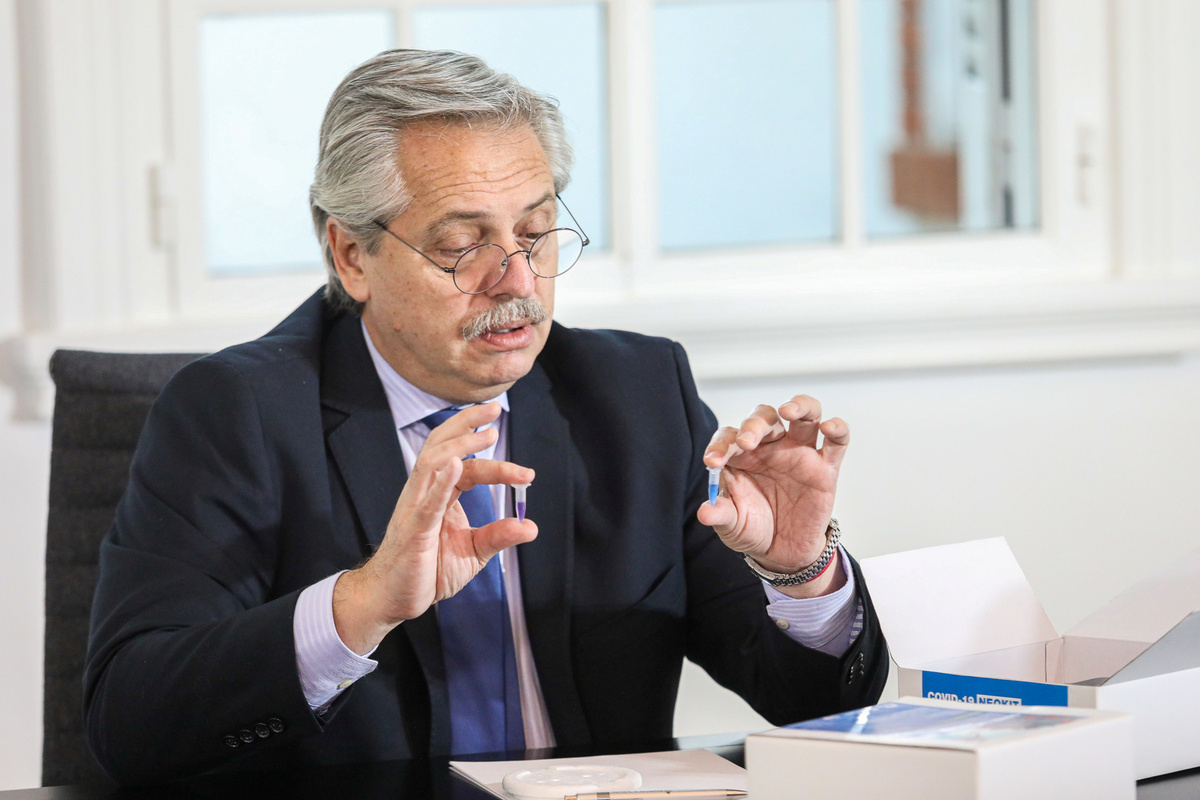 BUENOS AIRES - Argentina's President Alberto Fernandez on Sunday said he was "concerned" by the rapid spread of COVID-19.
Fernandez called for a return to stricter social distancing measures in public transit and recreational activities in the Buenos Aires metropolitan area (AMBA), the epicenter of the country's outbreak.
"It seems to me that something is not working and people don't understand that the biggest problem is in AMBA," said the president.
"The pressure to open up and open up (the economy), which I understand, inexorably translates into transmission and deaths," he added.
In the greater Buenos Aires area, the size of the outbreak has alarmed authorities, even if most of the cases have been mild, Fernandez told radio stations "10" and "Rivadavia."
"We must review some of the things we have done recently. There is a kind of relaxation because people think the danger has passed," said Fernandez.
"We have to take steps now... I would opt to restrict public transit and jogging more, and impose more controls, which I don't think we have enough of," he added.
Lockdown measures launched on March 20 and in place through June 28 are "the only solution," he noted, as no vaccine or cure exists yet.
Argentina on Saturday reported a daily increase of 1,531 cases, the biggest single-day rise in infections since the first case was detected here on March 3. So far, a total of 30,295 people have tested positive for the virus and 815 people have died from the disease in the country.