A moveable cultural feast on the plateau
Share - WeChat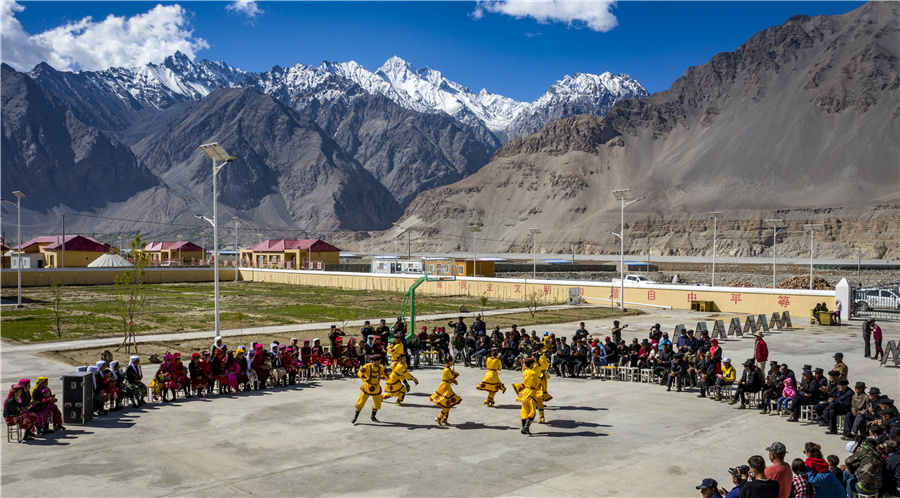 The Tashkurgan Tajik autonomous county in Xinjiang's Kashgar prefecture is located in the eastern part of the Pamir Plateau, with scattered villages intersected by high mountains and deep valleys. The village of Resikamu in Dafdar township is about 204 kilometers from the county center. After more than 5 hours' driving on the road, the actors of the Tashkurgan Cultural Troupe finally arrived at the remotest village in the county.
Trekking in the mountains and waters in the hope of offering a cultural feast to the villagers, the performers put on show some of their best acts that are also listed as national intangible cultural heritage-Tajik eagle dance and folk songs, as well as programs on the theme of poverty alleviation and people's livelihood.
The actors answered questions from the audience at intervals, and the villagers could not help indulging themselves, and responded with applause, laughter or even dance. In the Pamir Plateau, where oxygen is rare, the troupe insists sending their performances to the countryside twice a year, and each time they must cover more than 40 administrative villages in the county. They use singing and dancing to increase enjoyment of life in the remote mountain villages.