How literature, art helped lockdown residents
Share - WeChat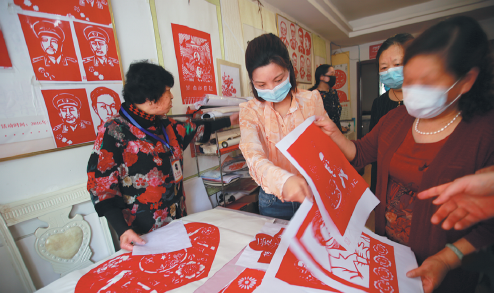 People in Wuhan were boosted by culture during their period of isolation. Zhao Yimeng reports.
After being in lockdown for more than two months, Wuhan, capital of Hubei province, is working to revive business and daily life, while also trying to prevent a resurgence of the coronavirus outbreak that rocked the city earlier this year.
The pandemic not only cost lives and damaged the economy, but also disrupted people's lives and posed challenges to the fabric of society.
However, even though their world shrank to walking distance after transportation services were suspended, the people of Wuhan stood as one to fight the virus.
They shared knowledge and information, created literature, launched online educational and cultural activities, and cooperated with each other.
Members of the Hubei Provincial Committee of the Chinese People's Political Consultative Conference also played their roles as political advisers and leaders of opinion in troubled times.