Craftsmanship helps women build new life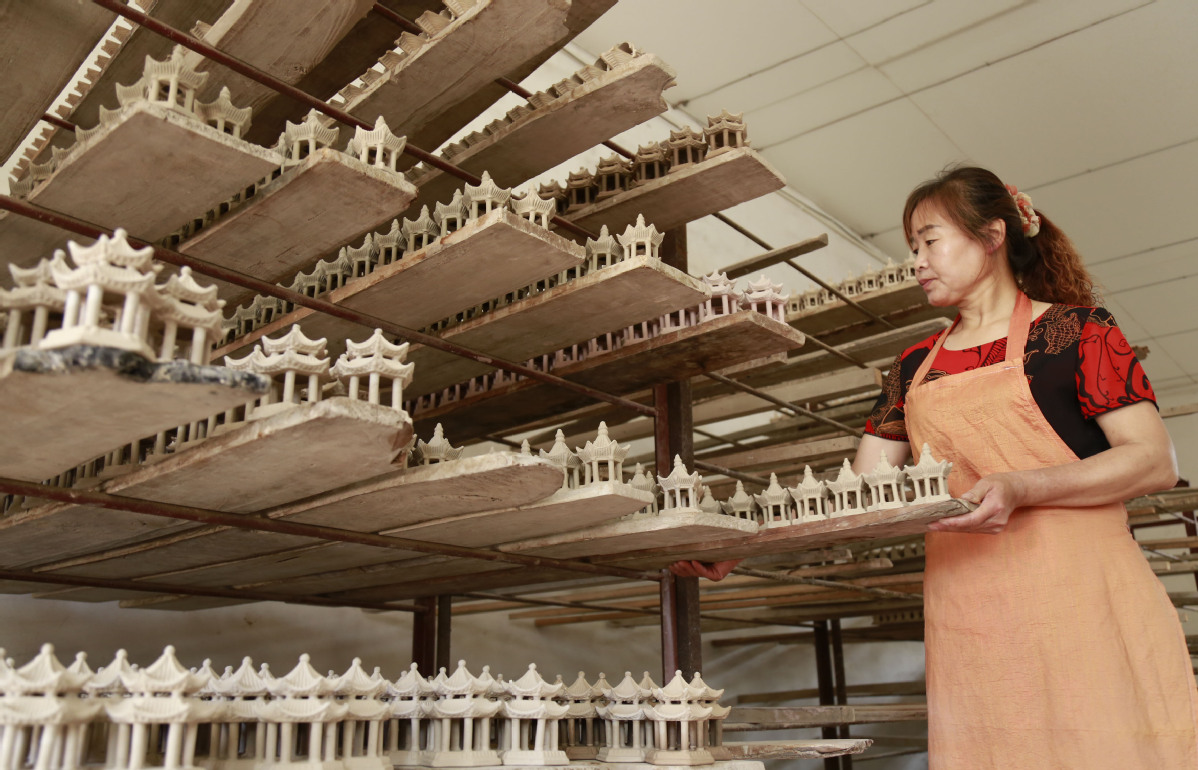 Craftsmanship helps women make good money while inheriting intangible cultural heritage in Guangzong county, North China's Hebei province.
Women are finding new ways of making money and shrugging off poverty at home by learning craftsmanship from Zhang Yueshi, inheritor of craftsmanship of making bonsai decorations.
The local government has been actively promoting industrial development to alleviate poverty and exploring new mode to help people earn money while protecting intangible cultural heritage.