High-flying captain soars to success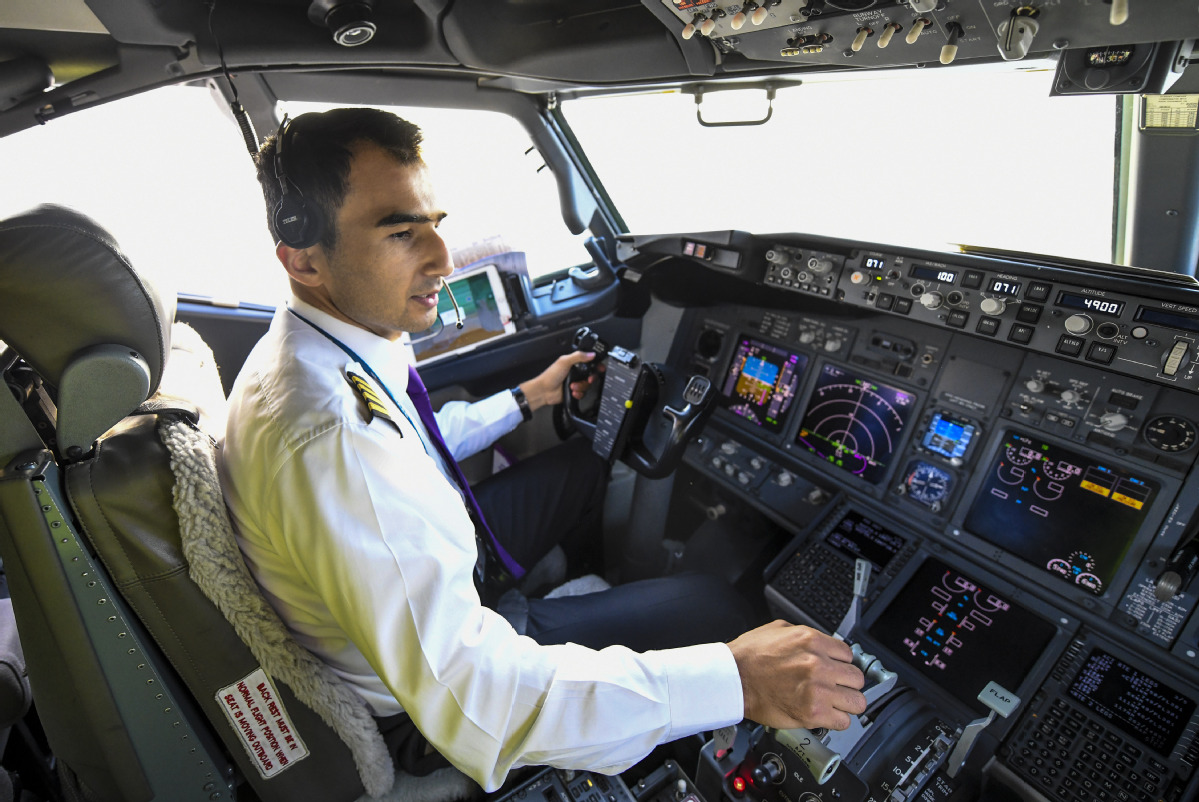 Pilot benefits from 'Xinjiang classes' program that helps poor students attend top schools in other regions
URUMQI-When he was a boy, every time Abuduerxiti Abulaiti caught glimpses of eagles soaring high in the sky over the pastures of the Xinjiang Uygur autonomous region, he always wondered what it would be like to fly.
Decades later, that child has grown up to become an airplane pilot. Abuduerxiti wonders whether there's a child looking up at his plane, dreaming about flying just as he once did.
"Becoming a pilot was an unrealistic childhood dream. Now it's a dream come true," said the 34-year-old.
Abuduerxiti was born into an ordinary family in Yining, Ili Kazak autonomous prefecture. His father was a road maintenance worker and his mother a housewife.