Chinese courts becoming smarter, with more online services
Share - WeChat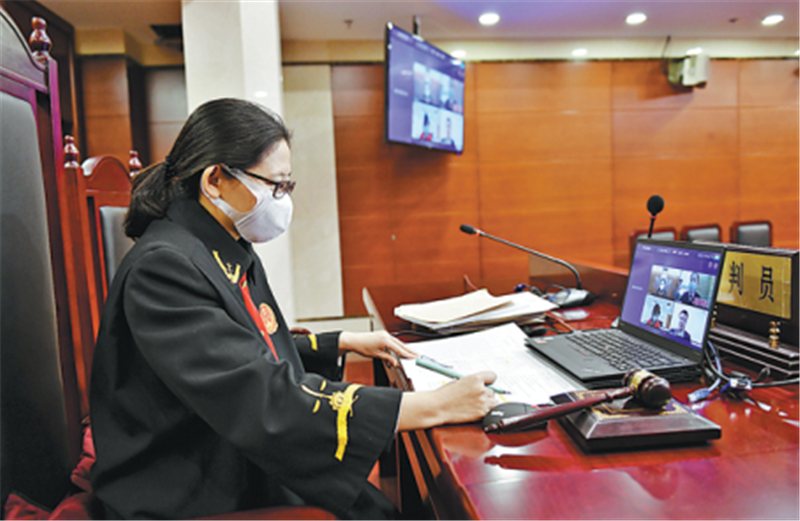 Chinese courts have become smarter and more technology-friendly, with more legal services offered online, China's top court said on Wednesday.
Statistics released by the Supreme People's Court show that 97.8 percent of courts supported online case filing last year, allowing litigants to initiate lawsuits at home or any place with internet access, instead of having to go to a court.
The online exchange of evidence and online case hearings were also practiced in more than half the country's courts last year.
Besides providing more convenience for litigants through the internet, Chinese courts have also been improving judicial transparency by disclosing information about legal procedures and broadcasting case hearings, the top court said.
Courts at all levels used an online platform to broadcast case hearings more than 3.9 million times last year, up 17.4 percent year-on-year, it said.
The data show the construction of smart courts has been mainly completed, the top court said, adding that related technologies will be widely applied to judicial work, making case handling more efficient and legal services more convenient.