Shanghai film crew share their experience of working in Wuhan
Share - WeChat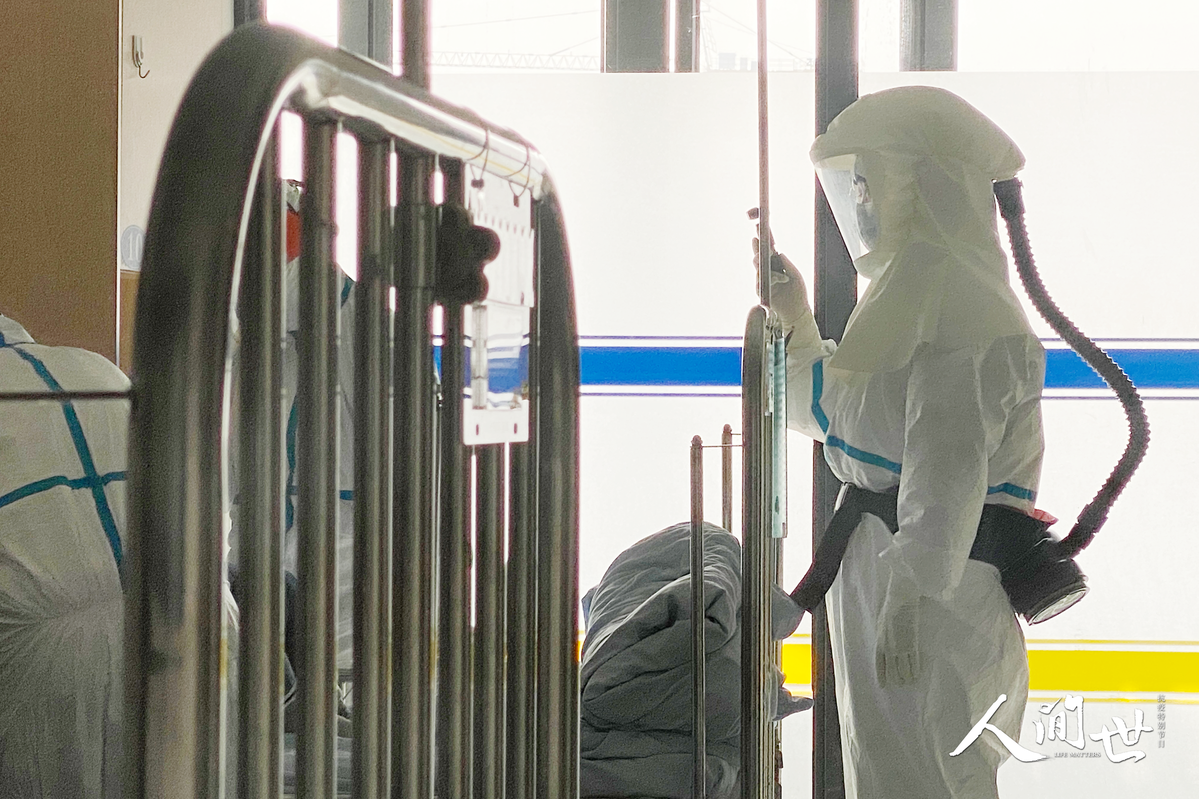 Upon arriving at Wuhan, Hubei province, by train on March 4, Fan Shiguang was left astounded by the scenes that awaited him.
"I have never seen a city like that. It was totally empty and quiet. No one was on the streets," said Fan, the principal director of the documentary Life Matters.
A co-production by the Shanghai Municipal Health Commission and Shanghai Media Group, the six-episode documentary showcases the efforts made by Shanghai medical workers and government officials to contain the epidemic.
Over the next 28 days in Wuhan, Fan and his production crew interviewed 100 Shanghai medics who were dispatched to three local hospitals, Jinyintan Hospital, the Guanggu branch of Tongji Hospital and Leishenshan Hospital.
Before the trip to Wuhan, the team spent over a month shuttling between Shanghai's disease control and prevention center, fever clinics at major hospitals and the main entrances and exits in the city to document the municipality's efforts in fighting the viral outbreak.
After editing the video footage that spanned more than 30,000 minutes, the documentary began airing on Dragon TV on May 21.
The first four episodes of the series focus on the stories of Shanghai medical workers who worked on the frontlines in Wuhan, the Chinese city that was the most affected by pandemic. The final two episodes highlight the efficient and quick response that the Shanghai government had in dealing with the viral outbreak.
The show currently has a score of 9.3 points out of 10 on China's popular review site Douban.
"Each of the more than 1,600 Shanghai medics dispatched to Wuhan has his or her own story. What we are doing is piecing together their combined memories to form an image of what the battle against the virus was like," said Fan.
"The documentary will be very valuable historical data."