Wuhan completes mass COVID-19 screening
Share - WeChat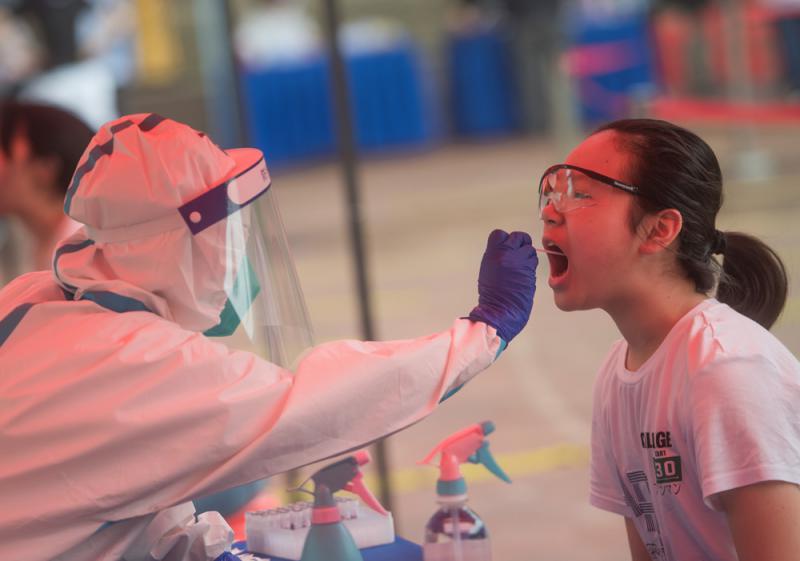 Wuhan has completed its campaign to conduct nucleic acid tests on all residents, with nearly 10 million residents tested for COVID-19, a local government official said on Tuesday.
At a news conference in the Hubei provincial capital, Lu Zuxun, a public health professor at Huazhong University of Science and Technology, said from May 14 to June 1, the city conducted nucleic acid tests on 9,899,828 residents and reported 300 asymptomatic cases who show no clear symptoms despite carrying the virus.
No confirmed cases were found, and none of the asymptomatic cases had infected other people, he said.
The Wuhan center for disease control and prevention has collected sputum samples and throat swabs from 106 asymptomatic cases, and none of the samples has cultivated a live virus, he said.
The center also collected 3,343 samples from daily items used by all 300 asymptomatic cases, such as masks, toothbrushes and cellphones, and none of the samples tested positive for COVID-19, he added.
Hu Yabo, executive vice-mayor of Wuhan, said all test fees have been covered by the local government.
The government has spent around 900 million yuan ($126 million) on the tests, and it was money well-spent as the mass testing has helped reassure people in Wuhan and other regions in the country and will accelerate the city's efforts to restore its social and economic development, he said.
"The physical lockdown on the city was lifted on April 8, and after the testing campaign was finished, the psychological lockdown on Wuhan people, who have made great sacrifices fighting the epidemic, has also been lifted," he said.
Most of the tests were conducted separately, but the city later accelerated the mass testing by combining test samples of five residents, he said.
Door-to-door sampling was also arranged for those who had trouble visiting the testing sites, he said.
Wang Weihua, deputy director of the Wuhan Health Commission, said more than 50,000 medical workers and more than 280,000 community workers participated in the campaign.
By adding 40 medical institutions and disease control centers to conduct the tests, the city had 63 institutions analyze the test samples, which significantly increased the city's testing capacity, she said.
These institutions also mobilized staff and equipment from around the country, with staff members increasing from 419 to 1,032 and testing equipment increasing by 215 pieces to 701, she said.
Through these measures, the city's daily testing capability increased from 300,000 to more than 1 million, she added.
The city had conducted nucleic acid tests on more than 3 million residents before the campaign started, according to the Wuhan Health Commission.