Serbian president satisfied with progress in Belgrade-Budapest railway construction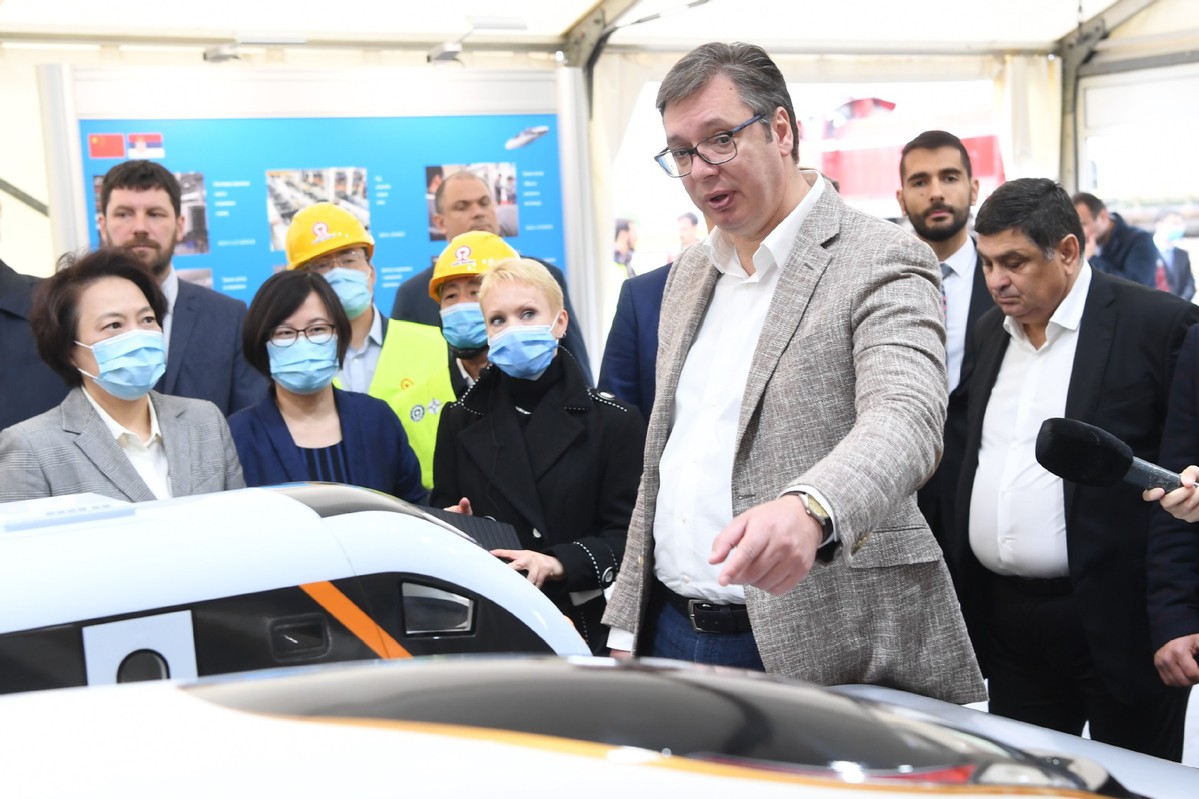 BELGRADE - The Belgrade-Budapest railway is of immense importance to the China-Serbia relations, living standard of citizens and the flow of goods, Serbian President Aleksandar Vucic said on Saturday, expressing satisfaction with the progress of the construction works so far.
Vucic made these remarks while visiting the construction site of the China Railway International (CRI) and the China Communications Construction Company (CCCC) in the town of Stara Pazova, together with Chinese Ambassador to Serbia Chen Bo.
"It's important for our relations, and it will increase the living standard of citizens and the flow of goods, which is extremely important for our economy. These are the things that we will remain behind us, revolutionary things that one does not believe in until seeing them," he said.
Vucic said that the 34.5-kilometre section of the new railway from Belgrade to Stara Pazova will be operational next March.
He said that the Belgrade-Budapest railway is being built according to European standards and will be Serbia's first state-of-the-art high-speed railway.