Our stars, which art in heaven
Share - WeChat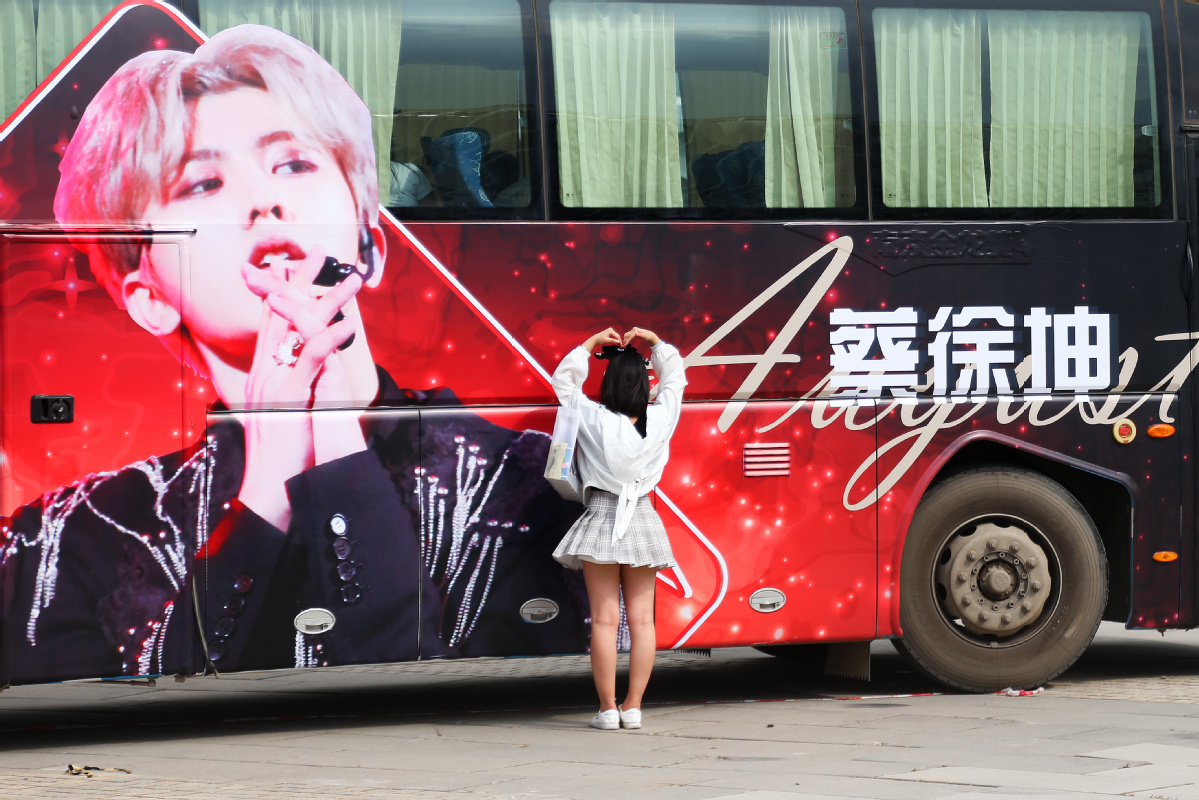 The rise of the internet and social media have narrowed the distance between fan clubs and those they idol. This intimacy-if a relationship mediated by technology can be said to be intimate-has given rise to a star clan culture in China propelled by a swarm of reality TV and internet shows in which celebrity and celebrities are venerated.
Two years ago the pop singer and actor Wang Yibo was barely known to Xueke (not her real name), 23, who had begun working in a news portal in Beijing. Xueke then came across the TV series The Untamed last year, in which Wang played the leading role. She ended up watching all 50 episodes in the series and then started to hunt down everything else Wang, 22, had played in. Now a lot of her spare time is devoted to keeping tabs on him, a lot of that tracking down information on him on the internet.
"What attracted me most about him was his character," Xueke says. "I reckon many people who like him feel the same way. He's not out there just trying to please everybody. These days everybody has become obsessed with fame and money, talking a lot of crap and sucking up to people with their empty words, and here he is, just being himself. That's his most invaluable trait."
Xueke, who graduated from university two years ago, says that she has an average annual salary, at least 10,000 yuan ($1,400) of which is spent annually supporting her idol.
In Weibo, an important channel through which fans can express their support for those they follow, the priority is to maintain the idol's popularity and visibility by pumping up chatter about him.