Guideline encourages people to report on abuse of children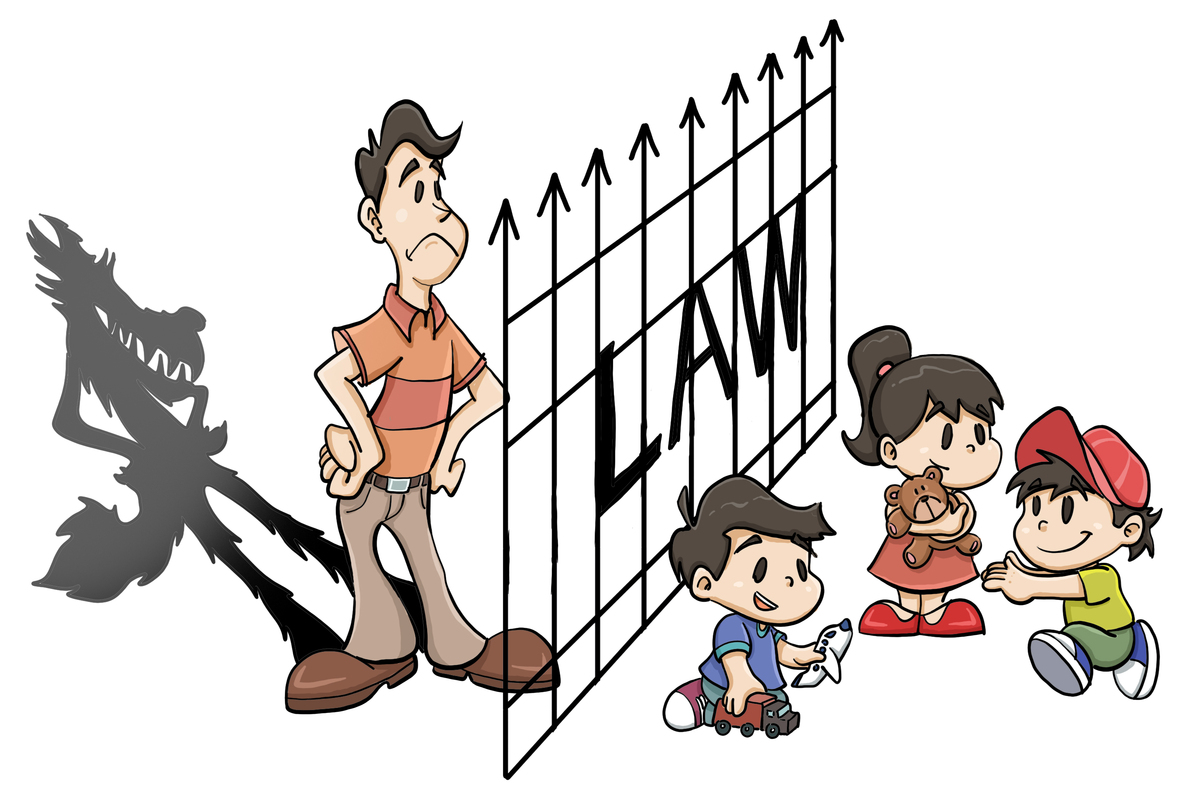 Individuals and departments who fail to report to the police if they find minors are harmed may face punishment for dereliction or even be prosecuted for duty-related crimes, according to a newly released guideline, as a move to improve the efficiency and effectiveness of fighting related crimes and helping juveniles.
The guideline, jointly issued by nine authorities, including the Supreme People's Procuratorate and the Ministry of Public Security, stipulates that officials in government agencies and people close to juveniles, such as those working in schools, kindergartens, educational institutes, child welfare centers, hospitals and hotels, bear the responsibility of timely reporting when discovering children are suffering harms or facing potential dangers.
Besides sexual abuse, assault and bullying, the harms also cover domestic violence, desertion, abduction, poisoning and forced begging, according to the guideline, which was disclosed on the SPP's website on Friday.
Girls getting pregnant or having abortions after allegedly being sexually abused and minors being found unconscious, malnourished or unattended for a long time are included in the circumstances that required immediate attention from police, it said.
The aim of building the reporting mechanism is to increase the efficiency in fighting crimes targeting minors, according to Shi Weizhong, a procurator from the SPP.
He noted 62,900 people were taken to court by prosecutors for harming juveniles in 2019, up 24.2 percent year-on-year, adding the figure has kept rising in recent years.
"Many cases were hard to solve, because it was difficult to find them, let alone collect evidence," he said. "Failing to get information in some cases not only causes some children to miss the chance to get medical care in time, but also led to the escape of some offenders."
To alleviate the problems and make the fight more efficient, the guideline orders public security departments to take measures, including marking records immediately when receiving such reports. Police should verify the facts as soon as possible and collect evidence if the reported circumstances are suspected crimes.
Meanwhile, the guideline also said prosecutors should play their supervisory role in urging police to file cases that should be filed in accordance with the law.
The guideline demands civil affairs agencies and organizations for the protection of women and children to offer urgent and necessary economic or psychological assistance if police and prosecutors find children in desperate need of help.
In addition, public security authorities, community or village committees as well as welfare centers are allowed to go to court to apply for protection orders when finding children are suffering domestic violence or may face such danger, it added.
To provide stronger legal protection for children, Beijing courts have also taken various actions over the past few years, "especially after we found some children were lured or forced by adults to commit crimes," Lan Xiangdong, vice-president of the Beijing High People's Court, said on Friday.
In the last five years, courts citywide sentenced 211 adults for using minors to commit crimes, such as blackmail, robbery and drug trafficking, according to Lan.
He added about 30 percent of victims of the offenses were also minors, and more than half of the adult defendants were accused of felonies-requiring five-year imprisonment or longer-under the Chinese Criminal Law.
While calling for courts across the capital to continue harsher penalties to those taking advantage of juveniles to commit crimes, he also encouraged judges to provide legal training in schools to enhance children's awareness of self-protection.