Employment is the priority in China's recovery
Share - WeChat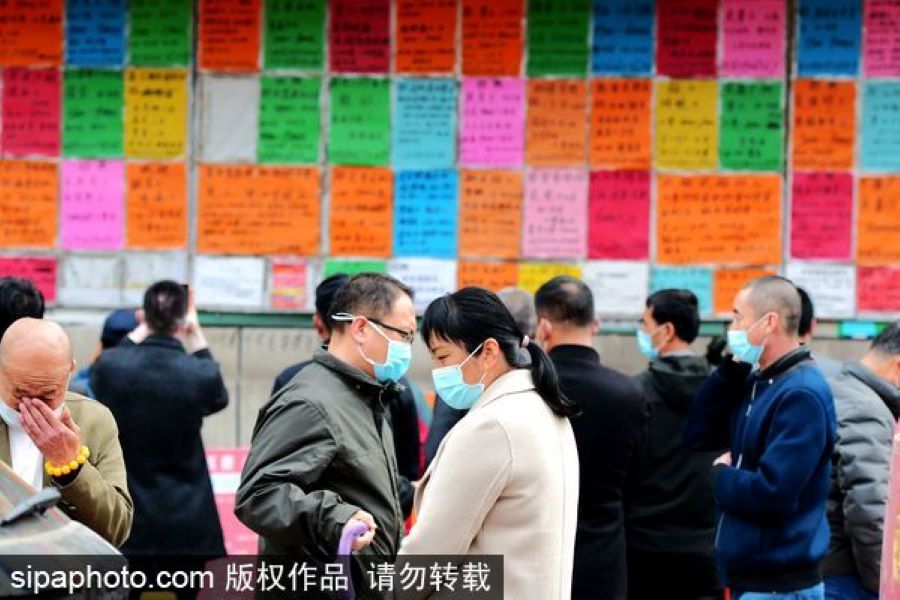 For the first time in decades, China has not set an annual growth target for GDP. This is understandable given some uncertainty about what can be achieved, especially with the major world economies outside China heading into recession. Recent data from the International Monetary Fund predict GDP changes for 2020 of minus 5 percent or worse in Canada, France, Germany, Italy, Japan, the UK and the US. Those countries account for a substantial part of China's export markets and this will need to be compensated for by a swift revival of China's domestically generated demand.
An encouraging aspect is that the IMF sees China among all leading economies as having a positive annual growth rate but that is not as important as ensuring that employment is maintained. Although a recession is officially defined as two successive quarters of falling GDP and a depression is a flat period after that, for citizens the famous saying is "a recession is when your neighbours are losing their jobs and a depression when you lose your own employment". Output itself needs to support jobs and be relevant to economic regeneration. The well-known Cambridge economist John Maynard Keynes noted that jobs could be created by paying some people to dig holes in the road and others to fill them in, but in the end the road is no better. The wages created have a multiplier effect on other spending but better to create valuable output through correct government policies.
China has enacted 90 policy measures to enhance employment by supporting enterprises, including cutting and exempting taxes and fees, lowering energy costs and granting subsidised loans. An expansionary fiscal policy generating a budget deficit of 3.6 per cent of GDP representing an increase of one trillion yuan over 2019 is a key part of this support, being made available to local governments to benefit business and employment. To ensure meaningful output, construction of new government buildings (often referred to as "vanity projects") and other wasteful activities will rightly be prohibited.
The key performance indicator is to be employment, with a target of creating over 9 million new urban jobs in 2020 and achieving a surveyed unemployment rate of no higher than 6 percent – a figure which has traditionally been around 4 percent. A key aspect is the jobs market for new graduates and postgraduates with nearly 9 million seeking to enter the labour force. The private sector will need support to provide many of these jobs.
Encouraging more household consumption requires a restoration of confidence, a sense pf job security and some special measures to stimulate big ticket purchases such as white goods, electronics and automobiles. Such expenditures create further jobs without "refilling holes" and can provide market signals as to where employment opportunities lie.
The focus on employment reflects China's commitment to fulfil the China Dream of a moderately prosperous society and elimination of poverty – goals which the authorities have recommitted to despite the economic challenges. Authorities are also seeking a drop in energy consumption per unit of the GDP and in the discharge of major pollutants. With a reduced focus on GDP growth, China is striving to achieve high-quality, environmentally friendly and sustainable growth.
Colin Speakman is an economist and an international educator with CAPA: The Global Education Network.
The opinions expressed here are those of the writer and do not represent the views of China Daily and China Daily website.
Most Viewed in 24 Hours
China Views