Jiangsu teachers barred from revealing test scores
Share - WeChat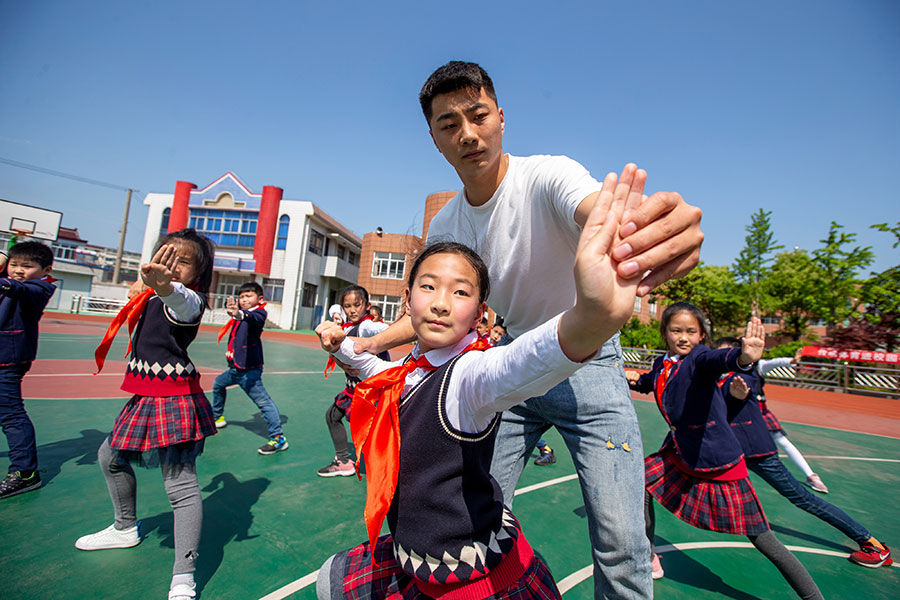 In a potentially controversial move, Jiangsu province has forbidden teachers from revealing test scores of primary and junior high school students since Sunday.
The results of students in the nine grades should be depicted by letters-such as A or B-rather than the numerical scores used for years in China, the Jiangsu Education Department said on its website.
The department also said that schools must not give extra homework or classes to students to make up for the extra, threemonth-long holiday that was a result of the COVID-19 pandemic.
The schools have been ordered to give music, sports, art and information technology classes just as they had been scheduled before the pandemic.
The Ministry of Education suggested in November that schools reduce the number of exams and avoid releasing students' scores and rankings, but many schools across the country chose to ignore that suggestion.
Yin Fei, deputy director of Nanjing Normal University's Children's Development and Family Education Research Center, said the provincial regulation will help reduce academic stress and improve students' mental health.
"Study in elementary and junior high schools should focus on students' health and discovering related problems," he said. "Using scores to assess students' progress shouldn't be encouraged.
"Students with the same scores may have different problems in academics and growth, and giving tests should be about identifying problems and making adjustments instead of encouraging competition. It's a good idea for the educational department to make this regulation."
Peng Ming, an elementary school teacher in Nanjing's Qinhuai district, said a friend who studied in the United States had told him the situation was very different there, as he knew nothing about his test scores when he received his education.
"He is an optimistic and passionate person who is very confident in himself," Peng said. "It turns out that not knowing his test scores contributed greatly to his personality, which I like and admire a lot."
Still, Peng also expressed some concerns about the new regulation.
"Students of ordinary Chinese families still need to get high scores to enter good senior high schools and universities in China, and that won't change in just one day," he said.
"Many of my friends complained that they'll have to send their children to after-school classes to get higher scores for a better future. Also, some students may achieve more with tiger parenting and strict schooling."
Guo Jun contributed to this story.