Helping hand offered on road to recovery
Share - WeChat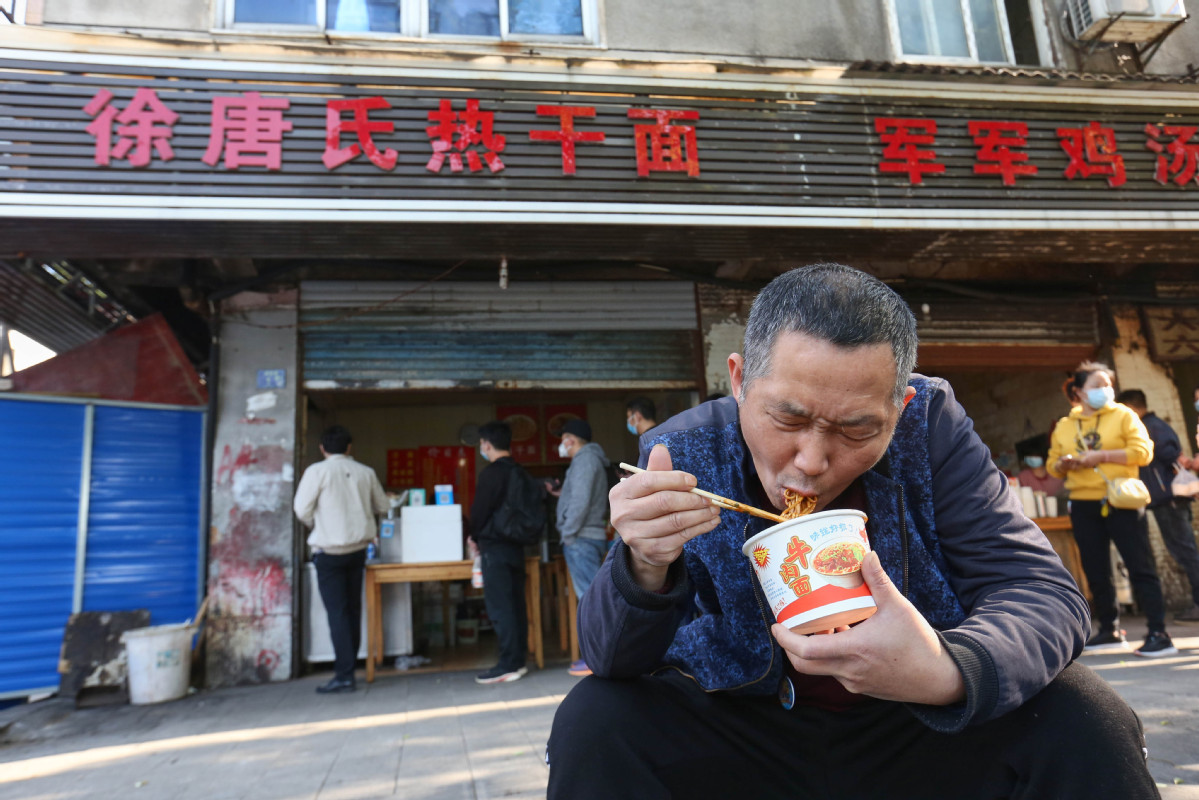 Series of measures introduced to assist small businesses as Wuhan gets back to work again
Starting the day with breakfast at the numerous small noodle restaurants scattered around Wuhan, Hubei province, has always been a proud local tradition.
However, the novel coronavirus outbreak denied residents this simple pleasure, with such businesses having to close to prevent the outbreak spreading.
As a result, their reopening has been heralded as a significant event, signaling that the city hardest hit by the virus in China is recovering.
But Ren Yang, 33, who owns one of the eateries, needs all the help he can get to keep his business running. "My family has survived the outbreak, but I am not so sure my restaurant can," he said.
"I normally serve more than 200 people during the morning rush hour every day, but I have only had about 40 customers each morning since I reopened the restaurant on April 12."
Ren, from Xiangyang, Hubei, about 340 kilometers from Wuhan, opened the restaurant, which has just four tables, in June.