US like thief decrying burglar alarm
Share - WeChat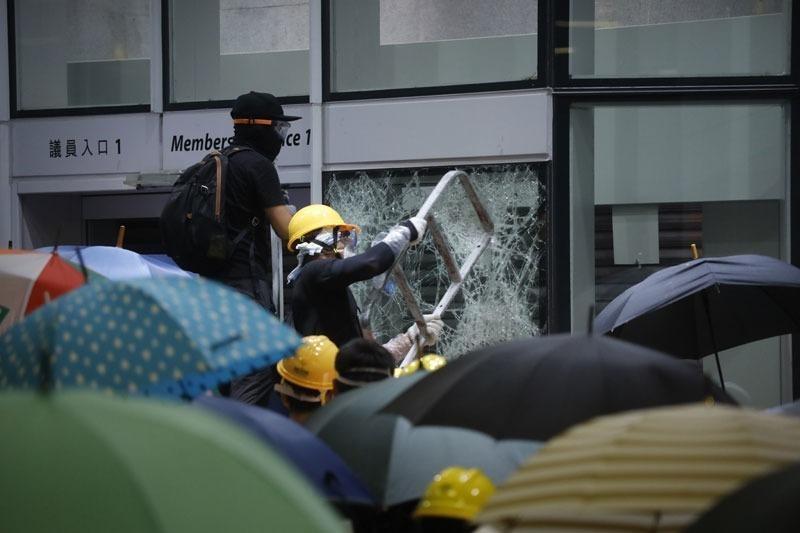 The National People's Congress, China's top legislature, has been reviewing the proposed national security legislation for the Hong Kong Special Administrative Region; a move that has received wide support from people in both the mainland and Hong Kong.
However, US Secretary of State Mike Pompeo has issued a written statement criticizing China for the move. The statement is naked intervention in China's internal affairs, and reveals the hypocrisy of US politicians.
It is the common practice of all countries to legislate to defend national security. The US, for example, has passed the Patriot Act and Homeland Security Act. In fact today, the US has many national security acts, which cover everything from treason, spying and terrorism, to economic security and the security of the US military and education.
But while trying to close every loophole in its own national security, the US administration is unhappy with China's moves to do the same. The US defends its own national security, but does not allow other nations to defend theirs.
Pompeo used words such as "democracy" and "liberty" to demonize the proposed legislation, but his tricks cannot cheat anybody, Hong Kong people included. The US has done so many things against democracy and liberty. It monitors citizens and foreign leaders alike. It has attacked Huawei at the cost of US companies that cooperate with the Chinese company. It even launched its war against Iraq that killed numerous lives under the justification that the regime had "weapons of mass destruction", a claim that it fabricated to support its invasion on the country, and its toppling of the regime.
Who is unhappy when his neighbor installs a security door? A thief, of course. China's proposed legislation is for the security in Hong Kong and helps the nation to better fight secessionists, terrorists, and foreign intervention. Why is the US so nervous about that? Does the US support or commit some or all of such acts?
The fact that the US opposes the proposed legislation shows the legislation has hit the point. The US is the biggest black hand behind the violence in Hong Kong, and it hopes to destroy the city.
The US intends to contain China, and Hong Kong is a place it hopes to turn into its playground. It wants to turn Hong Kong into a "bridgehead" against Beijing, a "base camp" for riots, and the "exporter" of a color revolution. But its efforts will only be vain. The NPC's proposed legislation will root out the problem.
Most Viewed in 24 Hours
China Views