Working together is best way for world to beat outbreak, former WHO chief says
Share - WeChat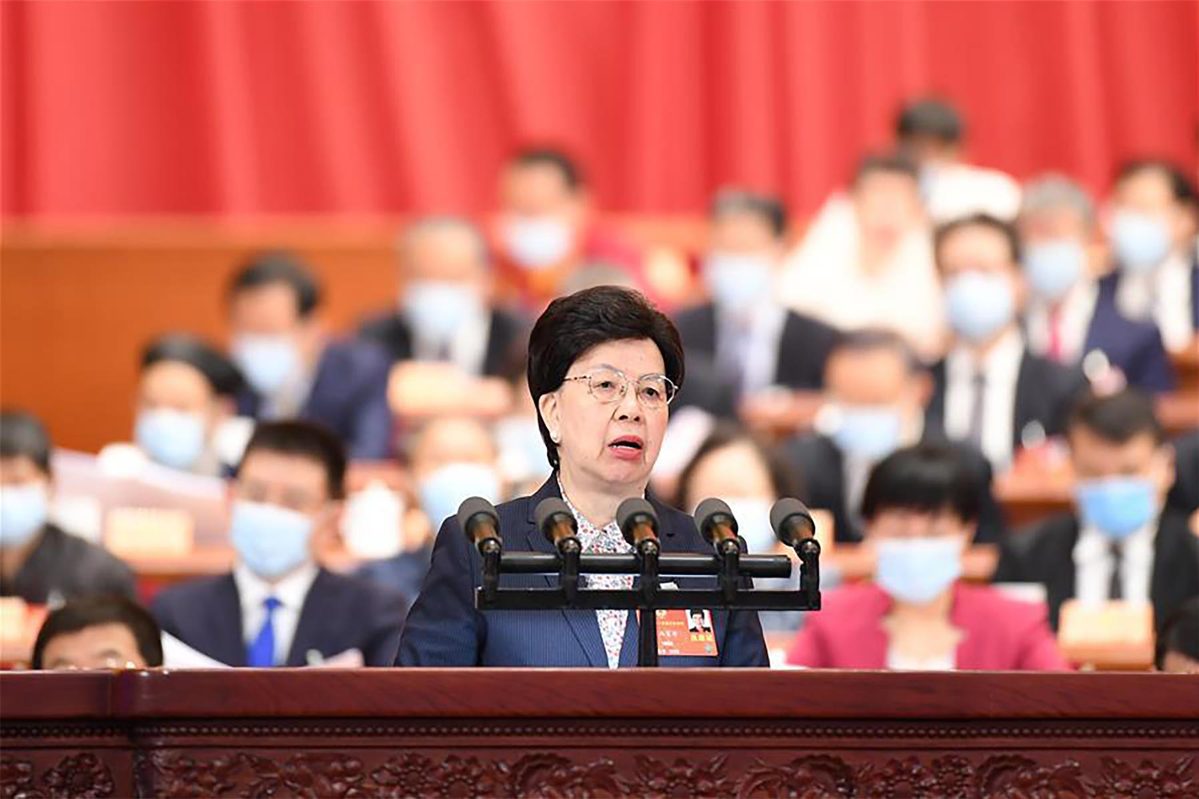 Working together is the "only option" to defeat the COVID-19 pandemic, Margaret Chan, a national political advisor and former director-general of the World Health Organization, said at the a plenary meeting of the 13th National Committee of the Chinese People's Political Consultative Conference on Sunday.
She said China's successful experience in containing the virus had boosted confidence in the international community and provided valuable lessons. Now, the entire global community should strengthen cooperation and unite together under the coordination of the WHO in order to overcome the current crisis, Chan said.
Chan also warned that indifference, inaction and any attempts to downplay the outbreak's severity will bring irreparable and disastrous consequences.
"The virus that causes this pandemic is the most cunning one I've ever seen," she said. By contrast, the Ebola virus is deadlier but cannot transmit easily, and the influenza virus spreads fast among people but its mortality rate is low.
"The lethality of this new virus is more than ten times that of the virus that caused the H1N1 influenza outbreak in 2009. It has a long incubation period and induces asymptomatic infections, which means many regular containment measures won't work against it," Chan said.
In China, the most comprehensive, rigorous and thorough control measures have been taken nationwide, and the goal of leaving no patient unattended and providing free treatment has been fulfilled, according to Chan.
"We have all witnessed the enormous efforts made by the Chinese government and its people in fighting the disease," she said. "Resolute control measures implemented by China have curbed the disease's spread and saved many lives, winning support and recognition from both its people and the international community."
In the meantime, China has been fully open, transparent and responsible to the world, releasing epidemic information in a timely manner and proactively sharing genome sequencing of the virus among other research results.
At the height of the domestic epidemic, foreign countries and organizations assisted China in various forms. As the disease is spreading fast globally, China has also dispatched dozens of expert teams, delivered emergency materials and shared its disease control, diagnosis and treatment experiences with the world.
"Such cooperation shows the strong vitality of building a community of shared future for mankind," she said.
"Successive viral outbreaks remind us time and again that prejudice and discrimination must be discarded and we all must unite together," she added.
Chan also called for efforts to strengthen weak areas in China's public health system and emergency management mechanism, such as stepping up research into emerging contagious diseases, improving its early warning system and boosting psychological assistance.