Suzhou museum fans artistic flames with exhibit
Share - WeChat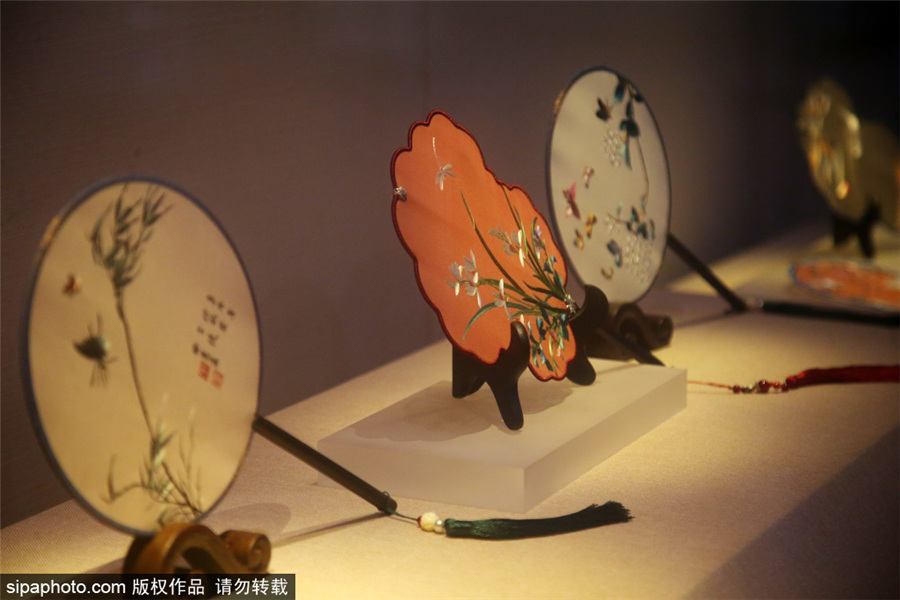 Known as a cradle of literary figures and men of letters, East China's Suzhou province has unsurprisingly become a hotbed for the production of exquisite fans. The fans are divided into three basic categories — moon-shaped fans made of silk, folding fans made of sandalwood and others attached with a paper cover.
As the name indicates, moon-shaped fans are round, with a silk cover and frames made from bamboo or wood. In ancient times, they were considered a token of elegance and refinement in a lady's wardrobe.
From May 18, a special exhibition runs at the birthplace of moon-shaped fans. At the Nantong Museum, visitors can appreciate the craftsmanship of over 100 Suzhou fans.